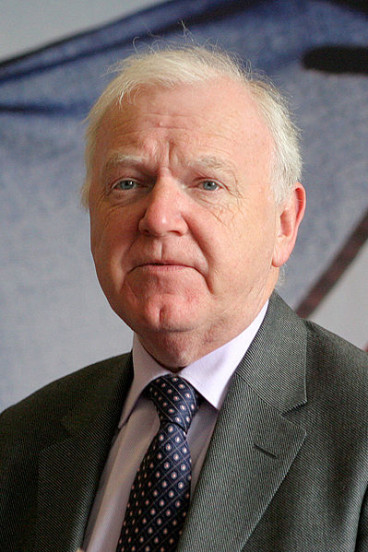 Conservative MEP Philip Bradbourn has died aged 63, the Conservative Party has announced.
Bradbourn, who represented the West Midlands, had served in the European Parliament since 1999.
He was diagnosed with bowel cancer shortly after being re-elected as an MEP in May, and died on Friday night.
Ashley Fox, the leader of the Conservative MEPs, described Bradbourn as a beloved figure who was a "one-off".
"Philip Bradbourn was a much-loved character who could always be relied on for a robust intervention and a succinct summary of a political point," he said.
"His no-nonsense approach to politics made him a powerful voice for the West Midlands as well as a resolute defender of the British taxpayers' interests in Brussels and Strasbourg."
Bradbourn was awarded an OBE in the Queen's Birthday Honours List in 1994 for his services to politics, after a career in local government.
Born and raised in the West Midlands, Bradbourn was chairman of the Inter Parliamentary Delegation for relations with Canada, and was a spokesman on budgetary control, regional policy and also on local government for the UK Conservative MEPs.
He was a long-serving member of the Committee on Transport and Tourism and was actively involved in blocking EU legislation on common immigration and asylum policies within the EU.
Bradbourn had also actively campaigned for power residing with Brussels to be handed back to the UK.