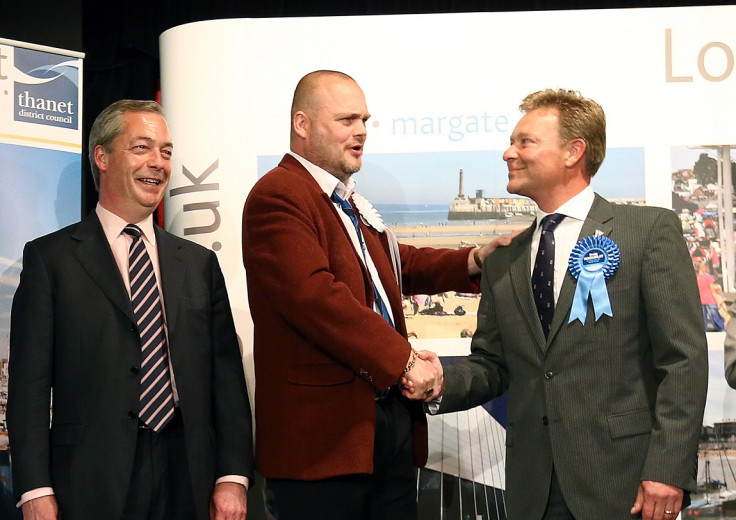 The Tory MP who beat Nigel Farage to claim the South Thanet seat in the 2015 General Election has been questioned by police over his election expenses, according to reports.
Craig Mackinlay was reportedly questioned, but not arrested, by Kent Police for six hours over alleged overspending in the campaign in which he beat the then-Ukip leader and Al Murray's comedy character, the Pub Landlord.
Police are expected to meet with the Crown Prosecution Service on 21 March to discuss whether charges could be brought forward against Mackinlay, claims The Sun.
The Tory party are currently under investigation by the Electoral Commission over their expenses during the 2015 General Election, including allegedly failing to declare around £38,000 for the costs of hotels for activists during the 'battle bus' campaign.
Mackinlay denies the allegations against him. Farage previously said he'd "probably" stand again in the South Thanet constituency again if the expenses scandal forced a by-election.
A police spokesperson said: "The Kent Police investigation into this complex matter is ongoing and officers continue to follow lines of enquiry.
"Therefore it would not be appropriate to comment further. Officers from Kent Police continue to work with the Electoral Commission as the investigation continues."