Scientists have shown they can plant fake memories into the brains of mice to make them fear a chamber for no reason whatsoever.
Similar to the 1990 Arnold Schwarzenegger film Total Recall, researchers were able to implant fake memories into the mice cerebellum by activating cells associated with a different memory.
False memories have been well-documented in science and society - in court cases, witness testimonies are often proved wrong through DNA evidence, despite the person being sure of what they saw.
Researchers at Massachusetts Institute of Technology (MIT) were looking at how faulty memories can arise and how false memories originate from the same place as a real ones: "Whether it's a false or genuine memory, the brain's neural mechanism underlying the recall of the memory is the same," says Susumu Tonegawa, senior author of the study.
Memories and experiences are made of several elements, including objects, space and time. Associations are encoded by chemical and physical changes in the brain.
The location of memories, however, has long been debated. To show that memories are stored in the hippocampus, the MIT team used technology called optogenetics, which allows them to turn cells on or off using a light.
Mice were engineered so the hippocampal cells expressed the gene channelrhodopsin, which is a protein that activates neurons when stimulated by light.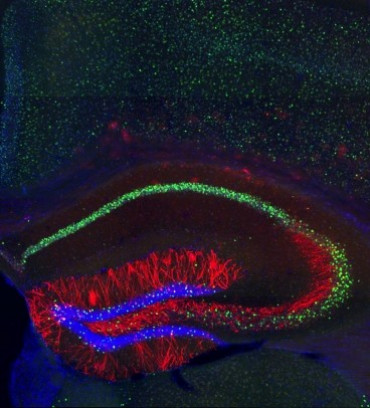 They were placed in a chamber, A, where they were not given any shocks. The mice explored the chamber and their memories were labelled with the channelrhodopsin protein.
The next day, the mice were placed in a very different chamber, B. When given a mild shock, the researchers used light to activate the cells encoding the memory of chamber A.
When they were placed back in chamber A, the mice froze in fear, even though they were never shocked there, meaning a false memory had been created when the shock was given in chamber B. It also showed that the false memory was in direct competition with the genuine memory.
Steve Ramirez, one of the lead authors, said: "Now that we can reactivate and change the contents of memories in the brain, we can begin asking questions that were once the realm of philosophy.
"Are there multiple conditions that lead to the formation of false memories? Can false memories for both pleasurable and aversive events be artificially created? What about false memories for more than just contexts - false memories for objects, food or other mice?
"These are the once seemingly sci-fi questions that can now be experimentally tackled in the lab."