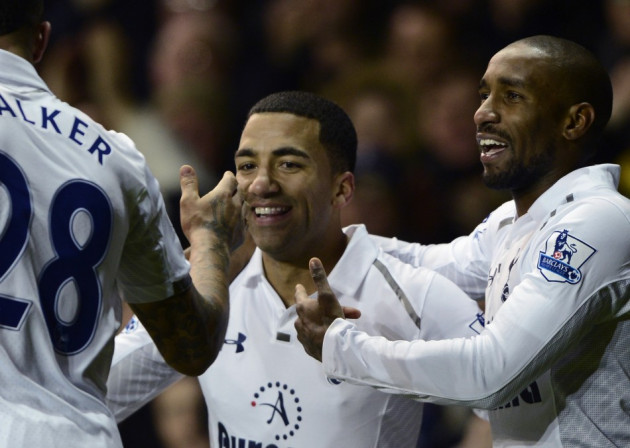 Tottenham Hotspur manager Andre Villas-Boas will rest in form winger Andros Townsend for his side's Europa League clash against Sheriff, possibly allowing Aaron Lennon a route back into the first team.
The 26-year-old has not featured for Spurs since the first game of the season having been side-lined with a hamstring injury. In his absence, Townsend has eagerly taken his chances for both club and country with a string of excellent performances.
Lennon's starting berth on the right wing at White Hart Lane has been largely unchallenged for a number of seasons but now finds himself out of favour in a vastly improved Spurs squad.
After Townsend's recent heroics, Villas-Boas will hand the 22-year-old a well-deserved rest for Thursday's clash in Moldova, possibly allowing Lennon back into the picture.
"It was just an opportunity to recover a bit, and the squad is big enough," Villas-Boas said, adding that he will also rest Kyle Walker and Paulinho.
"We all recognise Andros is in an exceptional moment. The different thing we have this season from before is we have quality throughout, which allows us to do these things.
"Last season that wasn't the case. We had much less rotation and a small squad and, to some extent, we ended up paying the price when we had injuries to major players. That's the first difference.
"Then you judge the travelling and the amount of games and training sessions. These are all things we measure up, but the most important thing is we have the quality within our squad."
Lennon came on as a substitute during Tottenham's recent win over Aston Villa, but could be handed a first start since August on Thursday, along with exiled striker Emmanuel Adebayor.
"There is a chance he (Adebayor) could be involved, but I 'm not sure if he's starting or not," the Portuguese manager added. "They don't need opportunities or chances. They're (Adebayor and Lennon) valued and they're great quality players."