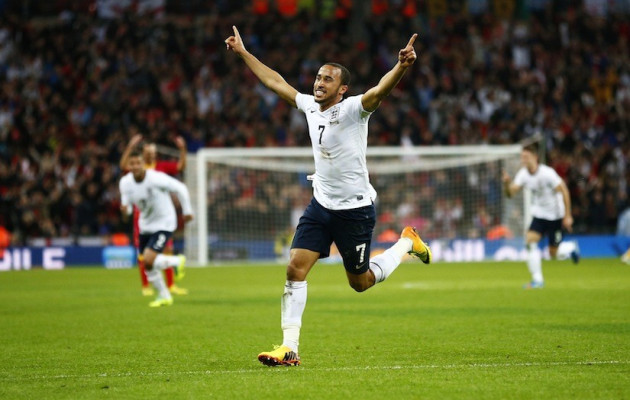 Andros Townsend has revealed how his dreams have come true at the start of this seaon after starring for England and finally receiving a chance to excel for Tottenham.
The 22 year old has only recently been handed an opportunity to display his potential after previously being sent out on loan nine times.
However, a spell wit Queens Park Rangers in the Premier League last season showed his potential and he has since impressed for Tottenham after returning to the club and getting an opportunity thanks to an injury to Aaron Lennon.
Andre Villas-Boas has kept faith in the winger and Townsend has since had the opportunity to impress for England, one which he has taken full advantage of as he has been a standout player in their last two qualification matches.
And Townsend has now revealed that this whirlwind season has been a dream come true as he continues to improve for both club and country.
"At the start of the season I could never have dreamed this, playing for my club regularly and getting my first two caps for England," he told Talksport.
"It's been a dream come true really, but I can't let it get to my head, I've got to keep playing well and keep my head down.
"If I want to be on that plane I've got to keep playing well for Tottenham and if I'm selected again I've got to keep playing well for my country.
"It's not going to be easy. I've got a tough six months ahead, competing with some top players for the right wing position at Spurs. I've got a tough year in front of me, but I'm relishing it."
Townsend's future at Tottenham had been in doubt in several occasions but he is starting to finally bare the fruits of his labours with former boss Harry Redknapp explaining that the reason behind the multiple loan spells was so he could find more consistency.
"We loaned him out an awful lot because he couldn't get that consistency," Redknapp told reporters. "He'd have a great spell for four or five games with a club and then his form tended to dip a bit."