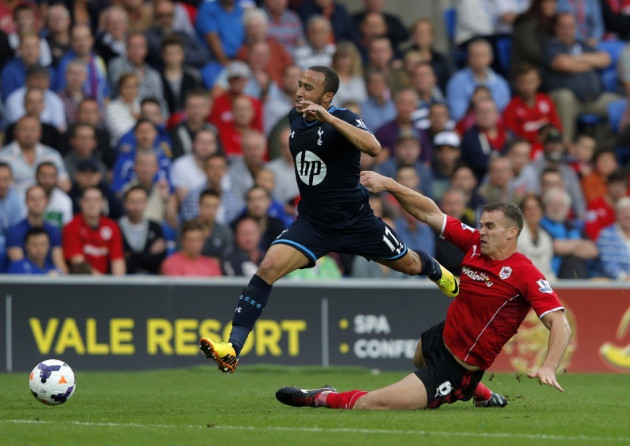 Tottenham midfielder Andros Townsend has revealed that he is determined to represent his country in the 2014 FIFA World Cup in Brazil.
The 23-year-old has come to the fore this season following his impressive performance for Tottenham and for England in the World Cup Qualifiers where he was the standout player for the Three Lions. The midfielder has made the right wing position his home at White Hart Lane and has finally settled in his native club after going out on loan spells to nine different clubs before his 22nd birthday.
Townsend got his first cap for England following the unavailability of Theo Walcott who was nursing an abdominal strain and has since put the Arsenal man in the backseat with his brilliant performances. If he continues to shine in the form he is currently in, it is inevitable that Roy Hodgson will look up to the youngster as the man who can give England a ray of hope in the biggest tournament of the year in Brazil.
"I watched the last World Cup like a fan. Every footballer dreams that one day it might happen, but I was nowhere near the England squad at that stage and I had no idea that things would develop this quickly. Now I have got my foot through the door with my first two caps I can kind of taste it, and I am not going to let this opportunity slip.
I don't want to be thinking, in 10 or 15 years' time, what might have been if only I had played well in those last two friendlies. I have an opportunity now and I want to make the most of it. Whenever I am given the chance, I have to take it like I did last month," Townsend said.
"Playing for England was a lot easier for me because I was playing with world-class players. The manager just told me to go out and do what I had been doing with Tottenham and QPR, to take people on, get some crosses into the box and have some shots. That is basically what every manager has ever said to me, but it becomes so much easier when you have Wayne Rooney alongside you and Daniel Sturridge, who is on fire at the moment. It felt like I had been there for years," he concluded.