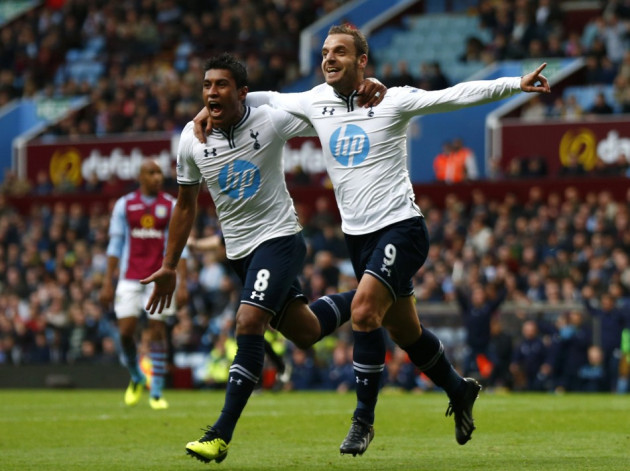 Tottenham have defeated Aston Villa 2-0 to get back to their winning ways thanks to goals from Andros Townsend and Roberto Soldado, while a sorry Villa were left to lick their wounds.
The first half offered little chances on goal for either side with Townsend the only man to break through and find a goal almost by accident.
The England golden boy missed his teammates with a shot that went into the net instead and after some controversy involving the referee's assistant being hit by a flair Spurs went into the tunnel with a 1-0 advantage over Villa.
In the second half Christian Benteke was brought on much to the applause of Villa fans and the side looked to be reinvigorated as the striker helped them retain possession more frequently. But it would be Soldado who would score next, with the Spaniard finding the back of the net for the first time for Tottenham from open play in the 69th minute thanks to a spot-on pass from Paulinho.
Tottenham played the rest of the game out with Townsend continuing to look dangerous while Villa will be feeling particularly frustrated after holding just 37% posession at home.
Fans reacted on Twitter during the game to the win for Tottenham: