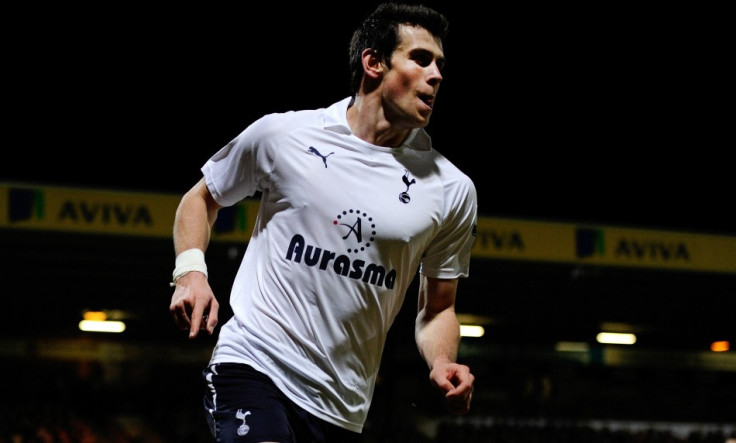 Chris Coleman believes that Tottenham star Gareth Bale could be included in the same class as Lionel Messi or Cristiano Ronaldo, with the Wales manager insisting that the 22 year old is good enough to play for the world's biggest teams.
Bale was scouted by now-Liverpool director of football Damien Comolli in 2007 when the winger was playing for lower-league club Southampton, and looked to be a big gamble as he made the move to Spurs for £10 million.
Since then, Tottenham have gone from being a mid-table side to Champions League quarter finalists, and much credit has been given to Bale as he continues to develop and improve as a player.
Barcelona have admitted they like the Wales international, and have scouted him on numerous occasions, and Coleman believes that he has what it takes to stand alongside the world's biggest superstars.
"Harry Redknapp won't like me saying this but in my opinion absolutely, he could play for either Barcelona or Real Madrid. Any club," he told Goal.com.
"One thing that people forget about Gareth is that he's only 22.
"He's a machine. He's 6-2, unbelievably quick left foot. One of the best, if not the best, left-sided attackers on the planet.
"He's incredibly aggressive offensively. When he picks the ball up he can pick 50 to 60 meters within seconds and go past three or four players. He can quickly turn a defensive situation into an offensive situation with in a blink of an eye because he's so quick and strong."
Bale will be a useful part of the Tottenham squad this season, as they look to recover from a recent lull in form and keep their top four spot from cross-town rivals Chelsea.
And Coleman believes that he could be just as useful to the Spurs squad as Messi is to Barcelona, and Ronaldo to Real Madrid.
"Messi and Ronaldo, they aren't from this planet, they are from another world," he explained.
"They are out there by themselves but behind those two players are another group of players who are fantastic. Gareth Bale will fit into that group for me."
In 34 appearances for Tottenham this season, Bale has scored 13 goals, and though transfer speculation will no doubt surround the star come summer, Spurs director Daniel Levy has shown in the past that he won't budge on players the club wants to keep, no matter the price offered for their services.