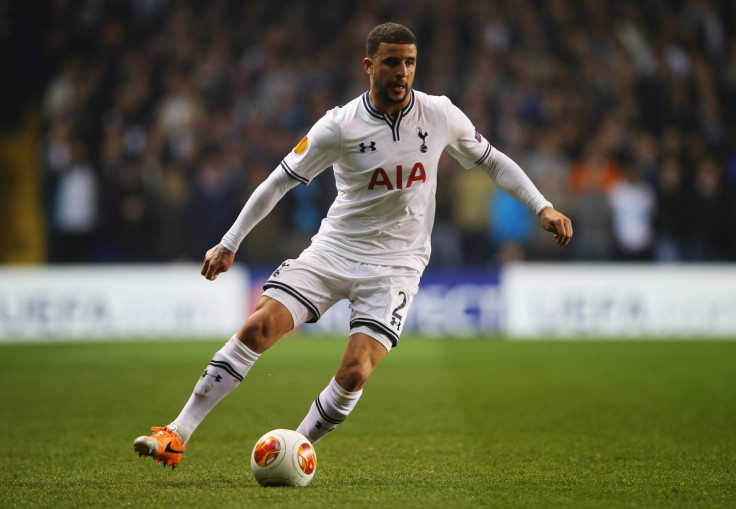 Tottenham Hotspur full-back Kyle Walker came through his first appearance for eight months after playing 67 minutes of the Under-21's 2-1 win over Manchester City on Monday 1 December.
Walker underwent surgery to correct an abdominal condition in September, which has kept him out for the last eight months and has forced him to miss the start of the campaign
Manager Mauricio Pochettino has continually refused to go into detail over Walker's recovery, sparking fears regarding his long-term fitness but the 24 year old has taken an encouraging step towards a return with a cameo appearance.
Shaq Coulthirst scored twice as Tottenham beat City at Stevenage but the main highlight was the first appearance of the season for Walker, who was replaced by youngster Kyle Walker-Peters midway through the second half.
"I feel good," the 24 year old said. "I still need to work on the sharpness of my game but that will come with matches and training with the first team.
"I'm just glad to be back. It's been a long time and I want to say a big thank you to the medical staff and the people around me who have helped me through it.
"I started playing regularly [for Tottenham] in 2011 and in the first three years I racked up a lot of games.
"Perhaps it was good to have to sit back and reflect not just on my game but things around me.
"For a start, I've watched more football. I've been studying the game a lot. It's been a big learning curve but hopefully I'll come back more mature and with a wiser head on my shoulders."
In Walker's absence, with Kyle Naughton also in and out of the team with injury, new signing Eric Dier has been forced to fill in at right back, a factor that has damaged Tottenham's thrust going forward.