Spurs Striker Emmanuel Adebayor Blames Mum's Witchcraft for Poor Form
Family of Tottenham Hotspur and Togo star blame claims on 'brainwashing' by Muslim spiritualists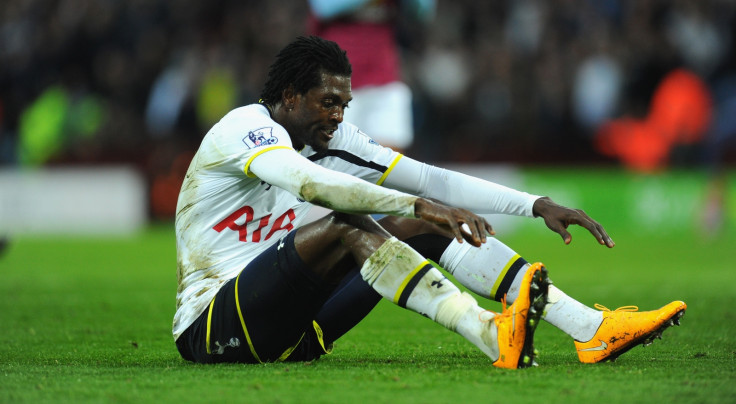 Footballer Emmanuel Adebayor has blamed his poor form for Spurs this season on his mother, who he claims has been practising Juju – a form of witchcraft – to stop him from scoring goals.
Adebayor, who earns around £170,000 a week, has netted just twice in 12 matches for the north London club this term, after scoring 11 in 21 last season. Having already blamed home fans for his poor strike rate, he now blames a "voodoo curse" allegedly placed on him by his mum.
According to today's Sun on Sunday, Adebayor is said to have thrown his mother out of a family home in Africa so she had to resort to selling tomatoes for £1 a day. The star's sister clams he hasn't spoken to his mother for a year.
When asked why he had lost touch with his mother in an interview with Ghanaian radio station Peace FM Adebayor retorts: "How am I going to be in touch with my mum if my mum is the one telling everyone that my work will not go forward. They should stop talking, talking, they should stop doing juju on me – they should leave me alone."
When the stunned interviewer asks him if he heard him correctly, Adebayor responds: "yes, obviously, because I'm seeing (inaudible) every day."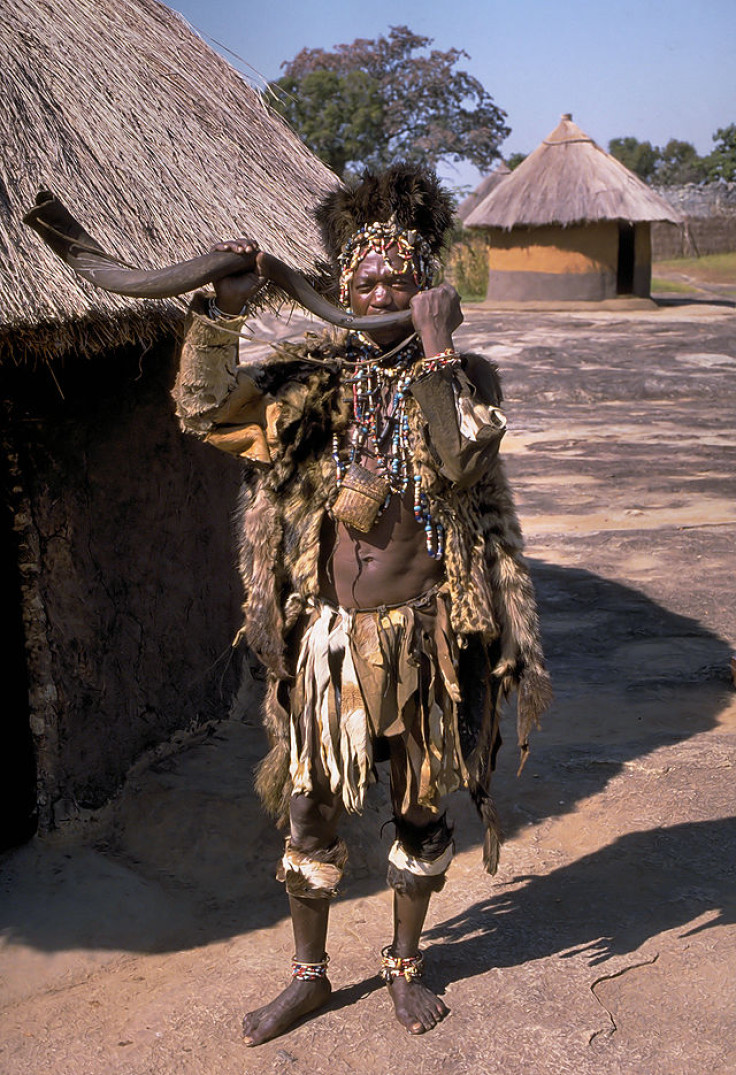 Juju or witchcraft is widely believed in some African communities
Wikipedia
Now the striker's brother Kola has hit back at the claims.
In an interview from Germany he says Adebayor has been brainwashed by Muslim spiritualists, or alfas. Emmanuel, says Kola, "has been brainwashed by these Muslim alfas – spiritual men – who prophesise when he scores goals and why he is not playing well.
"They have convinced him his sister and mother put juju curses on him. My mother is very sad. Every day she is crying. I just talked to her on the phone and she was crying again."
Juju is widely believed in some West African communities, and while it's not unusual for Christians there to consult Muslim alfas, Kola is doubtful the ones "advising" his brother Emmanuel are genuine.
"If you are really a man of God then you have to catch our mother and prove she is a witch," says Emmanuel. "Otherwise you are just lying to Emmanuel and taking his money."
Adebayor is no stranger to controversy. Recently he blamed Spurs fans for his lack of form, saying: "It might be better to play away at the moment. At least you know you are going to be having the majority of opposition fans booing, rather than our own fans."
In 2009 the striker almost started a riot by celebrating a goal for new club Manchester City against his former club Arsenal by running the length of the pitch to taunt Arsenal fans.
© Copyright IBTimes 2023. All rights reserved.