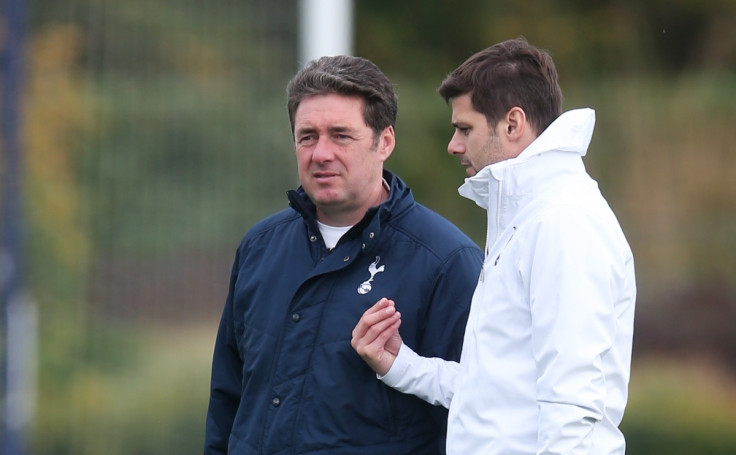 Tottenham Hotspur have confirmed John McDermott has taken up a new role overseeing every level of youth development and coaching below the first-team. McDermott will work closely alongside manager Mauricio Pochettino and head of recruitment Paul Mitchell to ensure Tottenham's steady flow of academy graduates into the first-team continues.
McDermott had been linked with a similar role at Manchester United, with the Mirror recently suggesting the club had targeted him as their new academy boss. On Monday however, United confirmed the appointment of Nicky Butt for that role.
In a meeting with the Tottenham Hotspur Supporters Trust, club chairman Daniel Levy confirmed McDermott's new role. The minutes from the meeting add McDermott, Pochettino and Mitchell will discuss new signings for the club and who is ready to make the step up to the Argentine's first-team squad, a decision taken by all three.
The minutes read: "DL [Daniel Levy] explained how John McDermott was now in charge of everything below the first-team, including the Under-21s. There was regular dialogue with J McD [John McDermott] and MP [Mauricio Pochettino] and Paul Mitchell regarding recruitment and talent.
"All three would be considering whether we have the talent under our first-team that we could promote up. The approach is always to try and promote up if possible."
Tottenham's squad this season has featured nine academy graduates, with Tom Carroll joining Harry Kane and Danny Rose as a regular member of the starting XI. 18-year-old midfielder Josh Onomah is another newcomer having made 10 appearances in all competitions this season, having also signed a new contract until 2020 in January.
The 18-year-old centre half Cameron Carter-Vickers is also expected to have a role to play in the coming months, having been added to the club's Europa League squad for the knockout phase of the competition.
During the January transfer window the north London club were linked with a string of strikers but Pochettino made it clear he would have no hesitation in promoting another youngster if he needed to.
"To bring a player just to bring him in? This is not our philosophy," he said in January. "We have enough quality, we have younger players in our academy with a lot of potential like Shayon Harrison and Kazaiah Sterling.
"I can give a lot of names that are very young and are hungry and can help us to achieve everything. It's OK and you are right that we can add some players to help us and improve the squad, but if we don't find this player we have enough youngsters to help us."