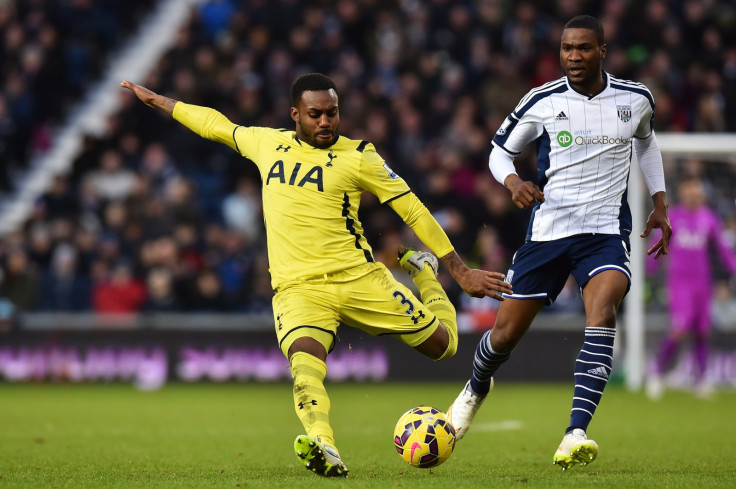 Tottenham manager Mauricio Pochettino has hailed Danny Rose as the Premier League's best English left-back, hinting that Luke Shaw's performance has slipped after his high-profile transfer to Manchester United.
Pochettino worked closely with Shaw during the season he was in charge at Southampton. Both men left St Mary's at the end of the 2013/14 campaign.
While Pochettino took over from Tim Sherwood at Tottenham, Shaw secured a £27m ($39.81m) move to Old Trafford, where he was widely expected to excel under the tutelage of the vastly experienced Louis van Gaal.
The 19-year-old, who has already earned four senior international caps for England, has struggled to replicate his previously stellar form while at Manchester United. And Pochettino believes it is Rose who has shown the best form of any homegrown left-back this season.
"It's our job to compare our players with other players in the same position and we believe that Danny Rose has so far been the best English left-back," the Daily Telegraph quotes the Argentinian as saying.
"That's overall what we believe. We know all the stats from players in the same position. It's our stats, together with what we see as well.
"I think that Luke Shaw was the best English left-back last season because he was at the World Cup. He was maybe in the top three in the Premier League."
Pochettino appeared reluctant to criticise Shaw, stressing that he could only speak from his own experience of managing the talented teenager.
"It is not for me to analyse Luke Shaw," he continued. "I can only explain my experience with him.
"You have to realise that players change every year, just like we change because every year is different, as thing happen in our lives. Managers and players at different clubs, it's difficult to compare.
"All players need to feel confidence from the staff, the players, the supporters. All need to be consistent in training and games to give their best. It's not just him, it's all players."
Sunday's meeting between the two teams could have a crucial impact on the race for Champions League qualification.
Manchester United currently sit fourth in the top-flight table, but is only two-points ahead of rivals Liverpool, who are in fifth place, and a three-point buffer over sixth-placed Tottenham.