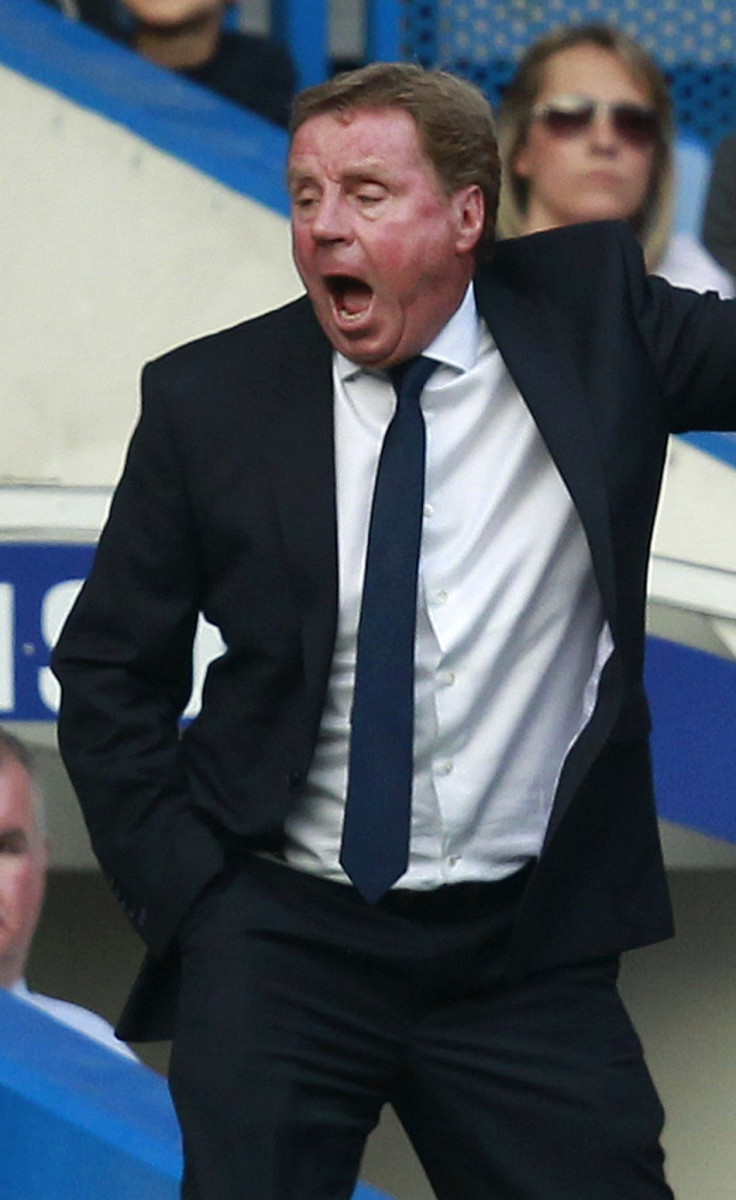 Tottenham Hotspur boss Harry Redknapp has reportedly placed the pressure of contract negotiations between himself and the club squarely on White Hart Lane officials' shoulders.
"The simple situation is, I've got a year left on my contract. It's up to Tottenham whether they want to extend that contract or not. If they don't extend it and I go into my last year, it's not an easy one when players know you've only got a year left," said the former West Ham United boss, according to the Mirror.
The 65 year old boss has overseen a remarkable upturn in Spurs' fortunes since taking over in October 2008, leading them to two fourth place finishes in his three seasons at the club and given fans a memorable taste of Champions League football.
However, despite all the positives, reports suggest club chairman Daniel Levy accused Redknapp of being distracted, earlier in the year when he was being spoken of as the next manager for the English national team, and losing focus on club commitments, leading to Spurs' late-season slump that saw them lose third place to rivals Arsenal. Levy, therefore, is apparently only willing to offer Redknapp a one year extension.
Redknapp, though, has dismissed such claims.
"I've never had a problem with Daniel Levy. I've probably got on as well with Daniel as I could any... People keep talking about our relationship. I've never had a minute's problem with Daniel Levy in terms of falling out with him or whatever. I don't even know where that comes from," the Telegraph quoted him as saying.
The manager has also spoken out on players' sense of security and stability over the issue.
"It's not a case of me looking for security. What it's about is players knowing you've only got year left on your contract and knowing that it doesn't work, basically. I think it's a situation of, 'well', he might not be here next year," he said, according to the Daily Mail.
"You don't let players run into the last year of their contract if you think they're any good, and you don't let managers run into the last year of their contract if you think they're any good," Reuters quoted Redknapp as saying.
Redknapp has left the final word on the matter of his contract to Levy and the club.
"It's up to Tottenham. If they think I'm okay and I've done a decent job and deserve an extension, they'll give it to me. If Daniel doesn't think I'm worth it, that's up to him, that's up to the club. There's nothing I can do about it," he added, according to the Daily Mail.