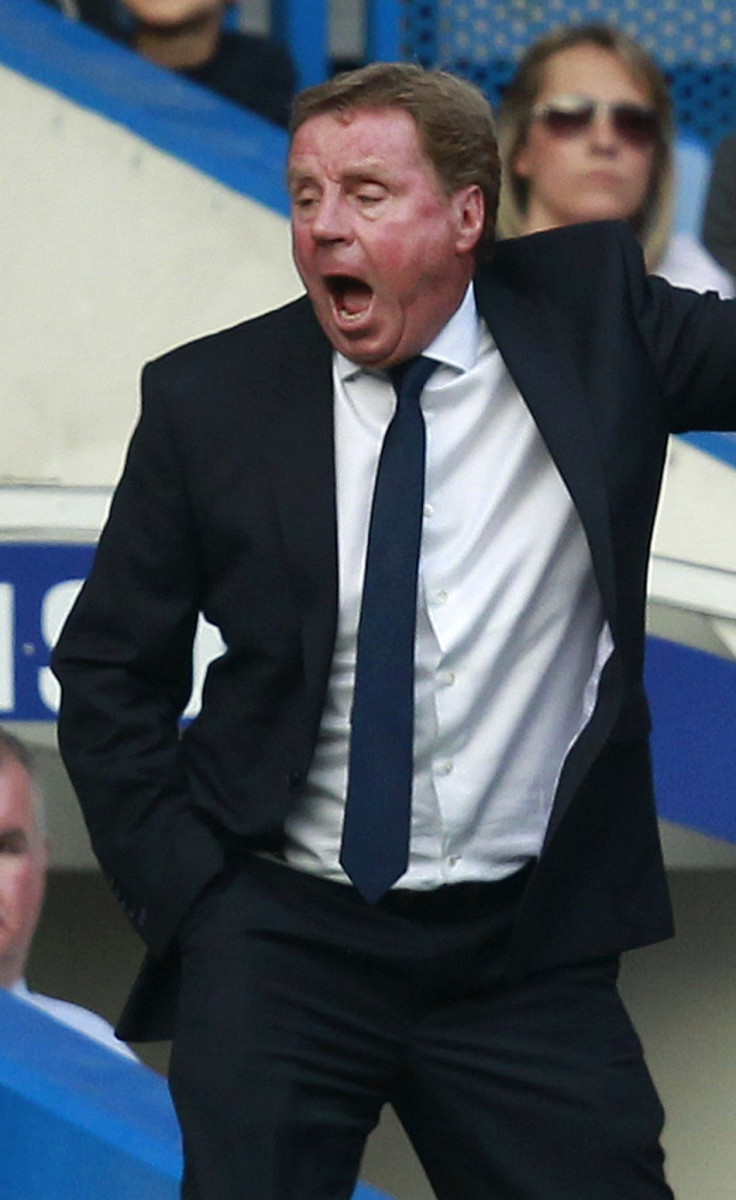 Tottenham Hotspur boss Harry Redknapp has denied all rumours suggesting he resigned as manager of the club on Tuesday. The 65 year old boss, who has still a year to go on his contract at White Hart Lane, said the rumours were "scandalous". He, however, made it clear he would not be comfortable heading into next season with only one year left on his contract.
"It's not a case of me looking for security. What it's about is players knowing you've only got one year left on your contract and knowing that it doesn't work, basically. I think it's a situation of 'well, he might not be here next year'. You don't let players run into the last year of their contract if you think they're any good and you don't let managers run into the last year of their contract if you think they're any good," the former Portsmouth boss told BBC.
The whole situation with Redknapp's contract is being linked, by most media organisations, to Spurs' dramatic slump in form following the sacking of former England boss Fabio Capello and rumours that Redknapp would succeed the Italian. Negotiations over extending his contract were postponed at the time, only for Spurs to suffer a miserable run of form that saw them concede third place to Arsenal and only manage Europa League football for next season, despite finishing fourth; Chelsea claimed the final position for next season by virtue of winning the tournament this season.
A Daily Mail report also spoke on the possibility of Redknapp's relationship with club chairman Daniel Levy as deteriorating, a claim that Redknapp rubbished.
"No, I haven't resigned, and I have no idea why it is being suggested that I have resigned. This is an outrage; an absolute liberty for people to be putting around this kind of rumour on the internet. It is not true, there is not a chance I will resign. Why should I? I have a year left on my contract," he stressed.
Redknapp reiterated he was open to contract talks and added he felt, based on recent performances, he should be offered a new deal as fast as possible.
Meanwhile, his career concerns aside, Redknapp also spoke about England's chances at the European Championships, pointing out that a lack of quality in Sweden's ranks meant Roy Hodgson's side should be able to register an easy win in the second of three group games; England drew their first, 1-1, with France.
"We all know about Zlatan Ibrahimovic but there's not that much quality around him. Anders Svensson played for me at Southampton and he's 35 now! He came on for half an hour last night, while Olof Mellberg, 34, played all 90 minutes," The Daily Mail quoted Redknapp as saying.
"I'm not sure what Jonas Olsson was doing on the bench, he's a player I really like for West Brom and I don't think he'd have been caught out like Mellberg was for Ukraine's first goal. There's not enough talent in the Swedish line-up and I think England have to go for the win from the second game in Group D," the Metro reported Redknapp as saying.