Michael Dawson feels as though this is a season of second chances as he has gone from being on the transfer list to regaining the captaincy and starring in in Tottenham's season-defining win over Arsenal at the weekend.
Spurs had accepted a £9 million bid for Dawson to move to QPR in the summer as manager Andre Villas-Boas looked to build his own squad and seemingly deemed the defender surplus to requirements.
However, Dawson eventually stayed at the north London club and showed just how quickly things change in football as domonstrated by his manager who has excelled with Tottenham after being dismissed by Chelsea after just 27 league games.
"Football is a funny thing," he said, according to the Daily Star. "I didn't play football for the first three months and now I am playing.
"The manager had a hard time at Chelsea and he has come here and things have gone great, and long may it continue. You can't stand still in football because teams move on. We keep improving. We have a fantastic squad."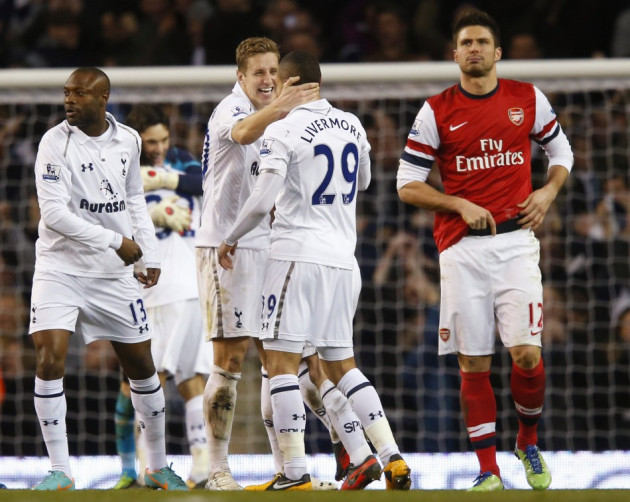 Dawson also revealed that the atmosphere in the dressing room has changed since this time last year, with Tottenham now believing that they are capable of being one of the top clubs in England.
"We've definitely got more belief this year," he said. "We didn't have much of the ball for the first 20 minutes against Arsenal but we showed grit and determination. And after we gave them the goal back so early in the second half, we showed the fighting spirit and commitment that you need to win matches.
"It was a nice feeling to beat the rivals. It wasn't so nice at the Emirates [in the first derby this season]... getting beat like we did hurt us. I know it hurt the fans. But we savoured this moment. It was a massive three points and I'm sure the fans enjoyed it as much as we did. There's still a lot of football to play and we have got some tough games coming up but this has put us in a good position."
Tottenham are currently third in the table and seven points clear of Arsenal after defeating their bitter rivals last Sunday. With 10 games to go, the side will need to be particularly careful of slipping up as the Gunners look to push for a Champions League spot.