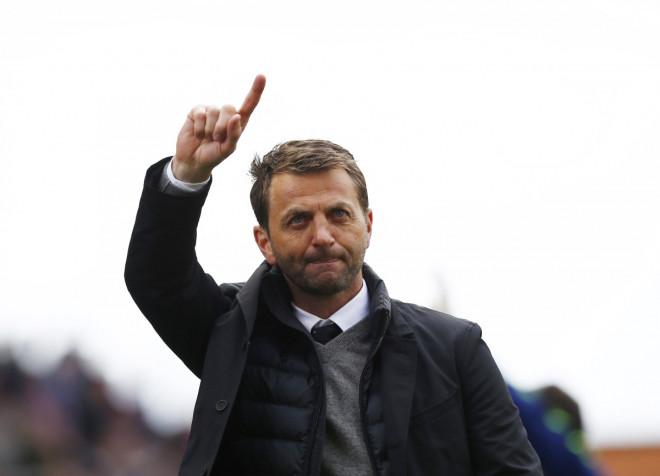 Tottenham boss Tim Sherwood launched into a vicious rant at the club's supporters after yesterday's victory over Aston Villa, which is likely to be his final game in charge of the club.
Sherwood, who replaced Andre Villas-Boas as Spurs boss midway through the season, said the fans' expectations are too high and claimed the club don't belong in the Champions League at present.
Although Tottenham spent an reported £100m last summer, Sherwood said the fans "shouldn't have expected" a return to Europe's elite competition.
He added: "Where we finished in the Europa League [places], in sixth, is where we should be.
"We all want to aspire to be in the top four and to win championships, but we ain't getting there at the moment, we ain't getting there with what we've got. And to remove a match-winner like Gareth Bale out of that squad, we shouldn't have expected it."
Although Bale left for Real Madrid at the end of the summer transfer window, he was the only major departure from White Hart Lane last summer, while Spurs reinforced their squad with expensive signings such as Paulinho, Roberto Soldado and Erik Lamela.
Despite the significant investment, Spurs have often struggled this season, losing home and away to Liverpool, Arsenal and Manchester City.
Results have failed to improve since the sacking of Villas-Boas in December, and many Spurs fans have called for Sherwood to be dismissed from his post as a result.