Harry Redknapp insists that he is pleased to take fourth spot on the final day of the Premier League season, with the Tottenham manager saying he'll happily take the possibility of Champions League qualification.
Spurs looked set to finish third and well clear of cross-town rivals Arsenal at the turn of the year, but with the north London side winning only three in nine fixtures, the final day saw a late challenge from Newcastle and the Gunners above them in third, a win was desperately needed to keep them in the mix for Europe's premier competition.
And after defeating Fulham 2-0 and shoring up fourth place while the Toon faltered, Redknapp believes that the season has been a success for Tottenham.
"All you can do is do your job," he told BBC Sport. "At the start of the year Champions League football, fourth position, I couldn't have asked for more.
"I look at the league and I'm not silly - you think Manchester United, Manchester City, Arsenal, Chelsea, Liverpool, who have spent a fortune.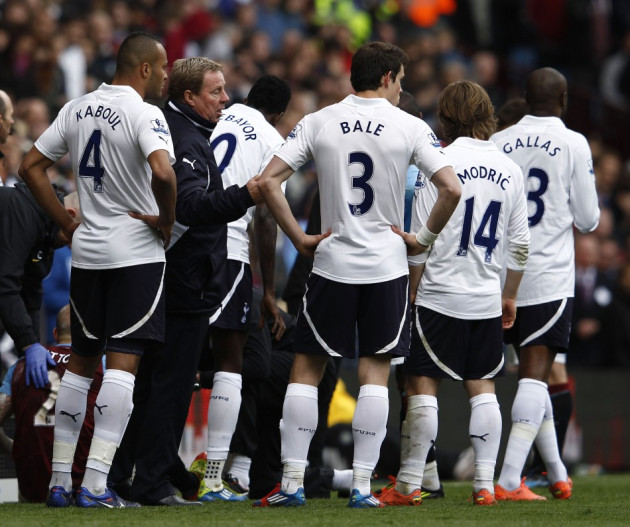 "If we could have got in there we would have been delighted and that is how I am about it all, we have finished fourth and I couldn't be more pleased."
Redknapp knows that competition for Tottenham to make Champions League is only going to get more difficult, with the Englishman admitting: "Man United and Man City are not going to be out of the top four: that's impossible.
"So you are looking for two places. Chelsea, I don't think Mr Abramovich will stand for them finishing outside the top four again.
"So suddenly there is Arsenal, us, Liverpool, Newcastle all scrapping and who knows a Russian could come along and buy someone like Wigan and then they will be pushing for the league - that's how it works isn't it?"
Tottenham will now face a nervous wait to see if Chelsea can win the Champions League final against Bayern Munich on May 19. If the Blues win, Spurs will miss out on a spot in the competition, bringing a cruel end to Redknapp's campaign which saw the side challenge Manchester United and City for top spot in the table at one point.