Clint Dempsey hopes that he will be able to make up for the disappointment of losing in the Europa League final with Fulham by going one better with Tottenham this season.
The American midfielder scored a vitally important goal for Fulham back in March 2010 when he came on as a substitute and scored the winner against Juventus to put the west London club in the quarter-finals of the competition.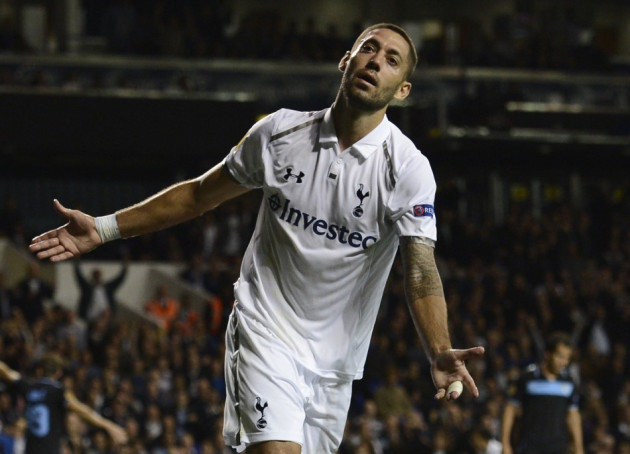 Fulham ended up losing to Atletico Madrid having played some 18 matches on the way to the final and Dempsey is hoping that Tottenham could lift the trophy this season.
"It was tough for us to get all that way and not win the final, but it was a great experience and I'm sure everyone on that team will remember it," Dempsey told the Daily Mail.
"'We had luck then and we need that now, but we do have a lot of quality in this team. As long as everyone is working hard and focused, you always have a chance.
"And with the quality we have, I can't see why we can't go all the way and win it."
Tottenham face Panathinakis on Thursday night as they look to gain their first win of the tournament after a goalless draw with Lazio at White Hart Lane.
Spurs boss Andre Villas-Boas wants to take the tournament seriously having claimed the title with Porto two seasons ago. The Portuguese boss has a very different outlook to Harry Redknapp who labledd the tournament a 'punishment'.
"The prestige is there," stated Dempsey. "You get to play against some of best clubs in Europe. That's why we are all excited about the possibility of going on a run and doing something special."
Dempsey also hopes that European success could act as a springboard and help their league form in order for them to once again finish in the top four and try and claim a spot in the Champions League.
"Playing at the highest level possible is what you dream about as a kid growing up in a small town," continued Dempsey. "'You see these people on TV and you always push yourself because you want to try to get to that level.
"This club deserves to be in the Champions League really as they finished fourth last year. It was only because of a technicality that they didn't."