Tottenham assistant manager Steffen Freund has revealed it was a dream come true to make his return to White Hart Lane in a managerial capacity, with the German starting out under a fresh-faced administration.
Freund starred for Spurs between 1999-2003, and while he has been coaching the Germany Under 16 side, he says he couldn't say no when Andre Villas-Boas gave him the call to head to north London.
"That is my dream - one day to come back to Spurs," he told Tottenham TV in his first interview after taking the job.
"I couldn't say no - we spoke about my role and my situation, and of course Andre's philosophy, and I know the philosophy of Spurs, I think everything is the same.
"The philosophy of the youth teams in Germany is exactly the same - play well, be strong with the ball, dominate games and be strong and solid without the ball and it was only three hours we spoke about the future together and then the next day Andre called me and said yes, I'd like to have you at Spurs."
Freund is hoping to get some time to work with Tottenham's youth team as well, with the 42 year old looking to instil a long term plan for the club as well as a short term one.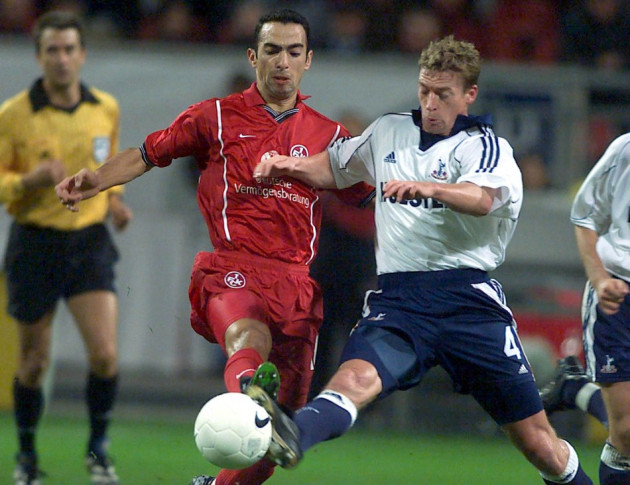 And with a new Academy for the younger players to move to, he is particularly excited about how far Tottenham can go now and in the future.
"We will move to the new Academy soon, it's one of the best if not the best in Europe, and I can't wait for that," he explained. "To work with the young players, for me my role here is to work for Andre and the first team but still I like to see the youth team. And we are all together, and I can't wait for that.
"It was a good time [19]99, we won straight silverware. I learnt a lot about the club, about England, and that helps me now, to adapt quickly to the game."
While Tottenham finished fourth last season, the side cruelly missed out on Champions League qualification after Chelsea stole their spot with a tournament win. And now that Andre Villas-Boas is settling into his role alongside Freund, the club will be looking to make sure the same fate doesn't happen again next campaign.