Spnaish reports are claiming that Joao Moutinho wasn't the only deadline day deal that fell through for Tottenham, with the club also making a move for Malaga's Isco.
Spurs went into overdrive on the last day of the summer transfer window, bringing in Hugo Lloris and Clint Dempsey, as well as getting an extension on the eventually failed move for Moutinho.
The club have now revealed that they won't be making another bid for the Porto star, despite him saying that he would be priveledged to play under Andre Villas-Boas once more.
But Spanish paper AS is claiming that Tottenham weren't only chasing a trio of players on deadline day, but also Isco, with the north London side hoping to take advantage of Malaga's lack of funds to bring the youngster to White Hart Lane.
Tottenham were reportedly willing to offer €12 million as well as Giovani Dos Santos, but the Spanish side said no, and Dos Santos eventually went to Mallorca.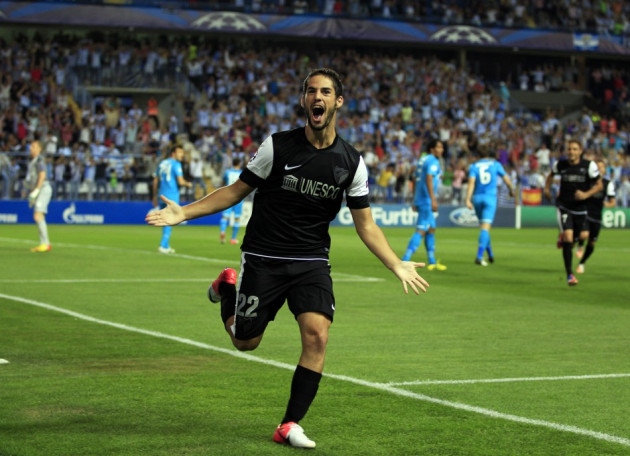 Spurs have already acquired a great deal of talent for their side over the summer, and with Rafael van der Vaart and Luka Modric both leaving the club, it has taken a few weeks for the squad to settle into both their new line-up and new manager.
But Isco would have been a fine acquisition for the side as well as their other new signings, including Moussa Dembele, who joined just before deadline day hit.
At just 20 years of age, he showed just how useful he could be for Malaga after socring a brace in their first Champions League match-up with Zenit St Petersburg this week, contributing to their 3-0 win.
Originating from Valencia's youth team, the Spaniard has had multiple call-ups for the under 23 national side, as well as being included in the senior squad for Spain in May.
And with Malaga's financial troubles of late, which have seen the side's prize money suspended by UEFA as a result of not complying with Financial Fair Play rules, they could be willing to continue to negotiate over the possible sale of their star with the view of a January move.
If Tottenham are in a position to challenge for a Champions League, Isco could be tempted by the possibility of a deal to head to the Premier League.