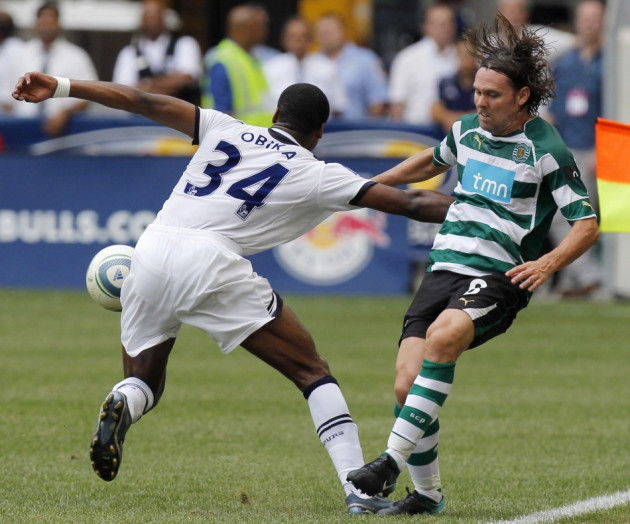 Charlton have confirmed that talks are ongoing over a loan deal for Tottenham striker Jonathan Obika who looks set for a 10th spell away from the club.
Obika joined Spurs back in 2008 but has had numerous spells away from the club thanks to a policy under Harry Redknapp who believed that players being sent on loan was a much more effective way for them to develop.
The 23 year old is has spent time at six different clubs since his move to north London. His latest spell was at Charlton and manager Chris Powell has claimed that the Englishman will be very much wanted at the club next season if Tottenham agree to a deal.
He explained: "Jon came with us last year and made a real impression and he's someone I would love to add to the squad.
"I feel he would develop with us and get better, but of course he's not our player.
"We have had discussions with Spurs but I think that will be ongoing sadly.
"I'd love it to be a quick deal but I don't think that's something which will happen soon."
While Tottenham are now prioritising their youth set up and have a side that has become a force to be reckoned with in the under 21 league, Okiba is now beyond the years of being seen as one of the younger players with a long future at the club.
Tottenham signed the hitman on a new deal this year, but that runs out in 2014 and a permanent move to Charlton could be on the cards as he considers his future and looks for a club where he can have a more stable career.