Tottenham have suffered a setback in hopes of signing Internacional striker Leandro Damiao. The Brazilian club's president, Luis Cesar Souto de Moura, has confirmed he will not allow the 23-year-old to leave before the 2014 FIFA World Cup next summer.
The president believes staying with his present club will only help Damiao improve his game and he expects his star to have a good run in the World Cup next year, which will significantly improve his value.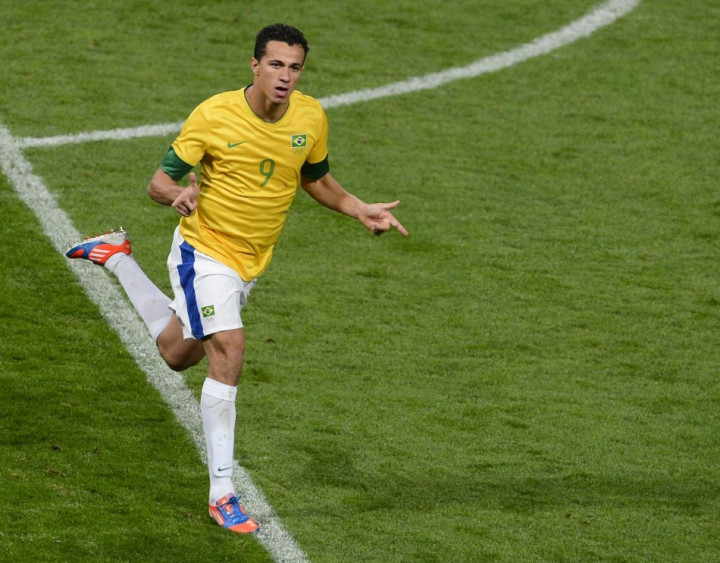 "If Al-Rayyan [a Qatari club] can keep Nilmar [Brazilian striker who joined from La Liga club Villarreal], we can keep Leandro Damiao, even if there is a big offer. It's silly to sell Leandro Damiao this year, he has the chance to play the World Cup and improve at a personal and professional level," Moura explained.
"We are confident and we understand that he can wait another year, play the World Cup, increase his value with the national team and then be transferred and have other opportunities," he added.
Spurs' pursuit of Damiao is an open secret and Andre Villas-Boas, speaking in February, revealed the White Hart Lane club were close to a deal but they were disagreements over a transfer fee. Since then, AVB has been continually linked to the player, with ex-Barcelona striker David Villa a potential target as well.
But since the 31-year-old Spain international snubbed the Premier League side for Atlético Madrid, the hunt for a new striker to replace Emmanuel Adebayor and Jermain Defoe has stalled somewhat. Damiao remained, until now, the only name still linked with the club.
Even if Internacional were willing to negotiate, AVB would have to fight interest from Serie A side Napoli and Sunderland. The former is scouting for a striker to replace Uruguayan Edinson Cavani, who has joined Ligue 1 champions Paris St Germain (PSG) for £55m. And the latter, under Argentinean manager Mauricio Pochettino, are keen on ambitious transfers.
So far this summer, Spurs have made only one signing - Damiao's compatriot, Paulinho. The midfielder signed for £17m from Brazilian club Corinthians.
AVB Happy with Draw
In pre-season news, AVB says he is pleased with his side's performance after the 1-1 draw against League One side Swindon Town. Welsh international Gareth Bale opened the scoring but Andy Williams provided an equaliser.
"We had some good moments. Overall, I think a good first show from the team. We're trying to build up physically, some good points to take and we won't stop working hard. We have to congratulate Swindon, they played very well, including our players on loan," the Portuguese told his club's website.