Tottenham Transfer News: Spurs' Interest in Brazil Midfielder Revealed
Tottenham are keen on signing Corinthians midfielder Paulinho. The Brazilian club's director, Duilio Monteiro Alves confirmed the Premier League club's interest but revealed there has been no official contact as yet.
"We know Tottenham have an interest, but nothing official yet. We are waiting for the next few days to talk about official and concrete facts. Of course offers will come, especially as non-official offers have come from some clubs," Alves explained to UOL.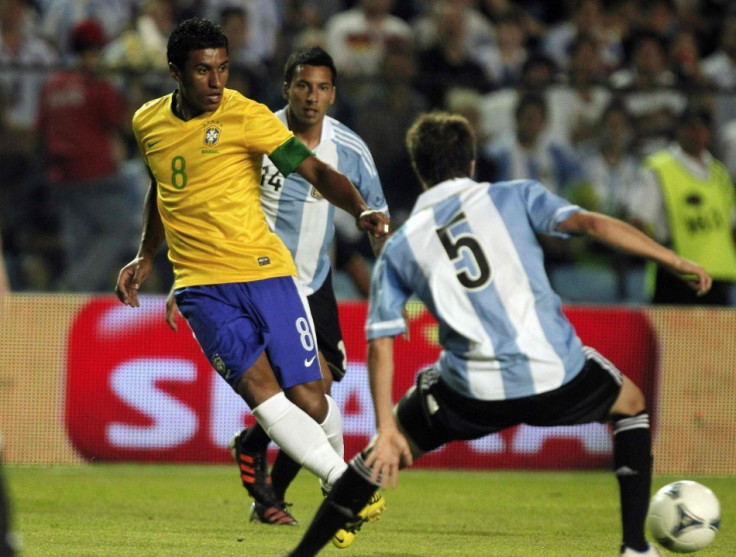 The 24-year-old scored for Brazil in the 3-0 Confederations Cup Group A win over Japan and Alves believes that was only continuation of his star's impressive form over the last two years. He added that he expected official bids over the next few days, given Paulinho's consistent performance.
"We believe something will come within the next few days, but we will try to keep him. In the last two years and the last four transfer windows there were offers, so imagine now? It won't be any different, especially considering his performances for Corinthians in the last year and now in the Confederations Cup," he explained.
Corinthians value Paulinho at £17m and the player's agent is in England, with the Mirror indicating Andre Villas-Boas has a particular interest in signing the South American. Paulinho also explained, at the time, that none of the clubs interested in his services had matched Corinthians' fee as yet.
Spurs will face competition from Serie A clubs Roma and Inter Milan, with the player confirming that a move to either would be welcomed.
"Roma are a prestigious club. A champion such as Paulo Roberto Falcao wore their shirt, a player I have always admired. Roma and Inter are clubs where any player would want to be a protagonist, but you'll see that nothing will happen until after the Confederations Cup," the midfielder concluded.
© Copyright IBTimes 2023. All rights reserved.