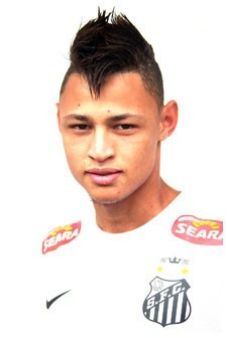 Tottenham are planning a January bid for Santos wonderkid Neilton, according to the Daily Mail.
Neilton, who has been heralded as the new Neymar, is also wanted by Sevilla who are willing to pay £600,000 for his services. Tottenham are planning to allow a sell-on clause with his contract which will allow the Brazilian club 10% of the spoils should the player be sold in the future. Santos are leaning towards Spurs' valuation and are willing to let him go given that his contract expires this summer.
The player is widely regarded to be among the best young players in Santos and is considered a natural successor to Neymar. However, the two parties are still dallying over a new contract with the player believed to be interested in a deal worth £20,000 a week while Santos are prepared to pay up to £7,000. Talks are still ongoing and Neilton revealed that he would prefer to stay in Brazil than move to a different country so early in his career.
"I want to stay. We are negotiating. I am not involved in the talks, but I intend to stay," Nielton said.
Meanwhile, Spurs have failed to build on their strong start to the season and dropped points against Newcastle where Tim Krul put in a man of the match performance to secure three vital points for the Magpies. Tottenham midfielder Sandro believes that Tottenham have to beat the big teams now in order to rekindle their dream of putting in a title challenge this season. The north London club face the Manchester clubs in quick succession and need to gather points from the upcoming games or fear falling behind in the competition.
"If you see teams in the top four, they win a lot of games in a row, five or more. We still have to do it. You have to win consecutive matches. Like from now, to win five games consecutively for this dream to come back. We did it last season but drew a lot at the end and that made the difference. Now it is time to go to City and beat them, then United. We must win those games after losing to Newcastle," Sandro told Sky Sports.