Portugal Midfielder Dismisses AVB and Spurs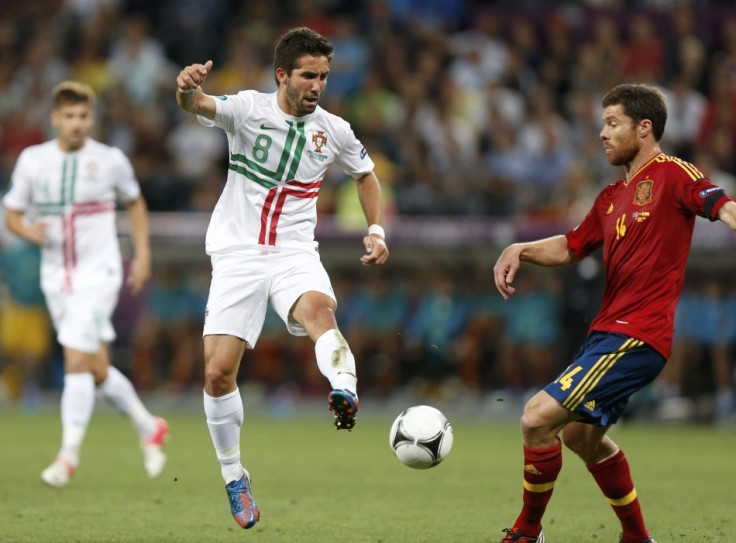 Tottenham transfer target Joao Moutinho has confirmed he will remain with FC Porto for the foreseeable future. The Portuguese international was the subject of a strong Spurs bid in the summer window and linked with a move in January as well.
"I've made the decision to stay with Porto. We believe in the value and quality we have here. I'm happy and what I want most is to win against PSG [in Wednesday's Champions League group game]," the 26 year old explained.
The midfielder, who had an excellent time with his national team at the summer's European Championships, was understood to be only hours from completing a move to White Hart Lane, on deadline day. Unfortunately, the deal was dropped after it was revealed a third party owned a stake in the player's economic rights. According to the terms of that agreement, compensation for that portion of Moutinho's services would have to be paid by the Portuguese club, which meant that of the £20m agreed fee for the player, only £12.5m would have been the selling club's share. The two clubs failed to reach a re-negotiated price in time to beat the summer deadline and, in any case, Spurs' chairman, Daniel Levy, was reportedly furious at the last-minute obstacle and was regarded as being unlikely to sanction any further deals.
Moutinho was considered a potential successor to Croatian playmaker Luka Modric, who left in the summer for Spanish champions Real Madrid. Eventually, the White Hart Lane club signed Belgian Moussa Dembele from Fulham and coach Andre Villas-Boas is very happy with his signing.
"Mousa is obviously a player of great versatility, a player who can play in various positions," the former Chelsea boss explained, adding, "He played in those different positions at Fulham, and with tremendous success in all of them - on the channels, through the middle, behind the striker. He's a player with tremendous skills and talent, and we feel that it's a good grab for us at this moment - a creative player. I think we've done one of the good deals in the market."
Spurs are now preparing for their second UEFA Europa League game of the season - a trip to Greece to play Panathinaikos. The game is scheduled for 4 October. Spurs dominated Italian side Lazio in their opening game but failed to score, while the Greek side lost 0-3, away, to Slovenian club NK Marinor.
© Copyright IBTimes 2023. All rights reserved.