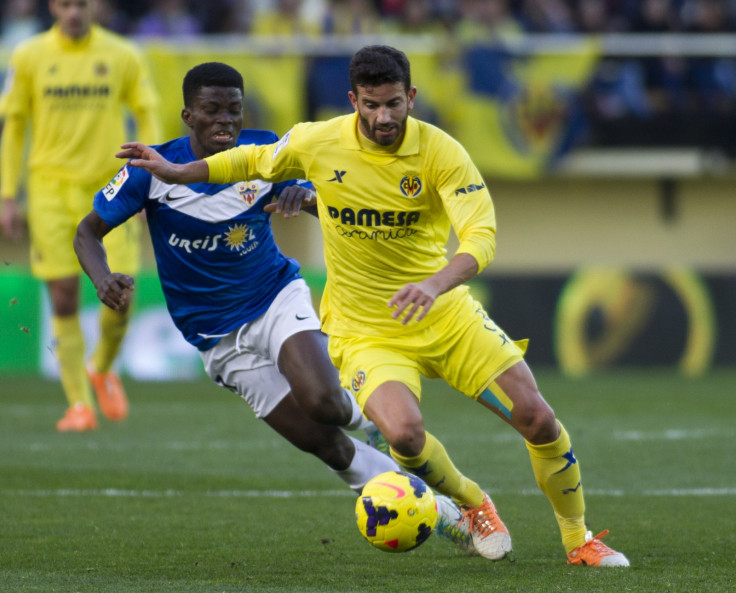 Villarreal's coveted defender Mateo Musacchio has appeared to confirm Chelsea made a lucrative offer close to €50m (£37m) to secure his services in the past, but the La Liga side opted to reject it.
The Argentinian international was heavily linked with a move to Tottenham during the last summer transfer window before Mauricio Pochettino's side opted instead to sign his compatriot Federizo Fazio - as his clause at Sevilla was much lower than Musacchio's.
But the Villarreal centre-back has now all but confirmed that Chelsea also tried to secure his services in recent times.
When asked during an interview with Argentinian newspapers Ole about his feelings when Jose Mourinho's side offered almost €50m (£37m) for him, the defender responded: "It's cute. It means you [have] been doing the right things."
"That a team wants you and [offers] such amounts of money is something to makes you proud. But I don't despair; here at Villarreal they treat me wonderfully, the club is a family, I'm fine here. I won't say I don't think about [moving away], but Spain is at a high level, has the best players in the world."
Musacchio doesn't confirm when Chelsea made the offer but it looks it was during the January 2013 transfer window.
Nevertheless, many reports claimed Barcelona, Manchester City, and the West London side were interested in securing his services while Villarreal's president Fernando Roid demanded that any suitors meet his €50m buyout clause to lure him out from the La Liga club.
"Musacchio has a contract until 2018, therefore he will be here for four more years. If someone wants to come and pay what he is worth, then we will talk. For the player to leave, it depends on three parties, not just one or two - he has a contract," Roid insisted then.
The Blues were eventually looking for a long-term replacement to captain John Terry in January 2013, and it looks that after Villarreal's high demands, they secured Kurt Zouma instead, leaving the French international on loan at Saint Ettien until the end of the campaign.