'Headbutt' is one of those words in the modern footballing lexicon that gets overused in my opinion. I played in a different era and I've seen people get headbutted, but that wasn't a headbutt. It was a skirmish, nothing more, nothing less, and I don't see the FA taking it further.
Ivanovic grabbed McCarthy, and he moved his head towards him. Is that a headbutt though? Not for me. I think it was a booking, at most. But having said that, in the modern game, if you grab the player you give the referee a decision to make.
Ivanovic was probably a little frustrated that Matic's goal had just been disallowed, and at the end of the day he's a warrior. He goes into battle, no holds barred, and players like that live on the edge. It sums up the fighting spirit in Chelsea at the moment. The sort of fighting spirit that gets you red cards, but also gets you 89<sup>th-minute winners.
Championship-winning sides tend to be like that, they tend to have a bit of devil, and it reflects the personality of Jose Mourinho – who was also criticised last night.
A lot has been made of Jose's terse treatment of the press after the game, but he clearly feels Chelsea are treated unfairly. We know that's rubbish, but this is the siege mentality managers create. Ferguson was the master at it, and Mourinho has adopted the same attitude. He lives in a world of us against them.
Is it the first time a manager has walked out of a press conference? No, of course not. Ferguson didn't speak to the BBC for years, and I've seen Harry Redknapp walk off. He'd probably have been better off just biting his lip but that's the way he is, he's a winner.
He will feel that Ivanovic is being hounded by the press, and it will feed into the siege mentality Mourinho has created. Diego Costa was banned for something that, for me, wasn't a stamp, just as Ivanovic's offence wasn't a headbutt. Now Mourinho is trying to protect his players, and create an agenda.
Robin van Persie's elbow wasn't as bad as Mourinho said it was, but there's some kidology at work there. The FA will be wary of punishing Ivanovic after Mourinho complained about them doing nothing against Van Persie. It will work to Chelsea's advantage, which is Mourinho's main aim.
No matter what happens to Ivanovic, though, Chelsea are doing fine. In the three matches since Costa was banned they've picked up seven points, and it would have been a lot worse had they not scored those late goals against Villa and Everton. There's not too much to worry about at Stamford Bridge at the moment.
At Old Trafford, though, it's a different story. They keep winning, and picking up points, but they're going to be found out soon if they keep playing like this. They were outplayed for long periods, and given they were playing Burnley at home, Louis van Gaal should be very worried.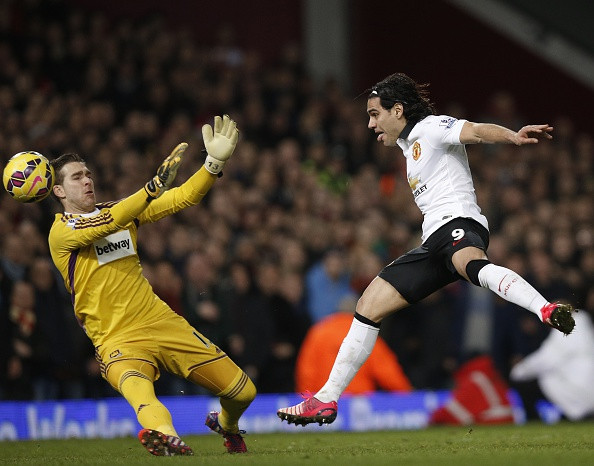 David De Gea has been the best goalkeeper in England, and possibly the best goalkeeper in Europe, this season. Without him, they'd be in mid-table. If I was sitting in the United boardroom I'd be offering him whatever he wants, even if he's asking for £300,000 a week, like Rooney.
Up front, they've got big problems. Falcao is finished at the top level and Van Persie is on the downslope. At the back they're all over the place, and they need to sign two centre-backs in the summer. Nothing less will do.
All in all, I think they're looking at a £100m refurb in the summer, and that's on the conservative side. They didn't get their deals right last summer, and in July and August they're going to pay a heavy price – and if they end up missing out on the Champions League, that price will be even higher.
Jason Cundy was a hero at Stamford Bridge as a no-nonsense centre-half during the early 1990s. Today he presents the popular Sports Bar radio show on TalkSPORT, and you can find out more about his work with the station here.
He also commentates on Chelsea games for Chelsea TV, working with fellow IBT columnist David Chidgey,and is a prolific member of the Twitterverse.