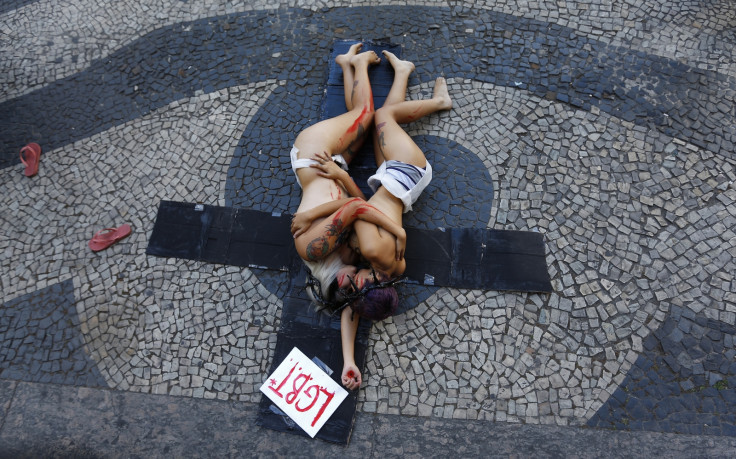 A hardline French Catholic group have bought a gay bar next their church as part of their mission to evangelise the area.
In an online statement, the Missionaries of Divine Mercy explained that Toulon's Texas bar, once a popular hang-out for the city's gay community, would be transformed into a religious meeting venue.
"The bar of Sodom will become the bar of mercy," the group said in a statement.
The bar was auctioned after filing for bankruptcy, with the Catholic group winning the bid for the venue, having receiving a €15,000 (£11,200) donation from a Toulon priest.
Titi, the president of the Gay Power Toulon gay rights group, told the Local that the group had long wanted to get their hands on the venue.
"To them, it's like Satan is right next to their church."
He added that strict Catholics may struggle to adapt to the venue though.
"They'll need a whole bunch of exorcists to get rid of everything that's happened in there," he said.
Conservative Catholics strongly opposed a 2013 bill legalising gay marriage in France, with thousands taking to the streets to protest against the bill.
With homosexuality officially condemned by the Catholic Church, bishops recently released a document advocating that church authorities soften their stance.
"Homosexuals have gifts and qualities to offer the Christian community: are we capable of welcoming these people, guaranteeing to them a further space in our communities? Often they wish to encounter a Church that offers them a welcoming home," said the document, released after a meeting of 200 bishops last year.