Toulouse Shooting and the Breivik Connection: Does it Reflect France's 'Strident' Political Climate?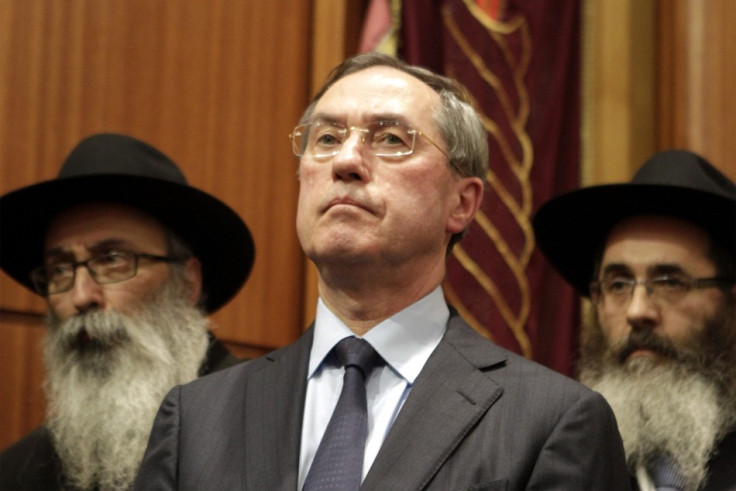 The horrific attack on a Jewish school in the French city of Toulouse, in which a gunman shot dead a teacher and three children before fleeing on a scooter, has happened in the midst of a tense political climate in the country.
After the shooting, politicians united to condemn the act, with the interior minister Claude Geant taking personal charge of the investigation and President Nicolas Sarkozy calling it a "national tragedy" and pledging to hunt down the killer.
French authorities said they suspect French paratroopers sanctioned for alleged neo-Nazi activities may have carried out the attacks.
However, in the past few months Sarkozy himself has dangerously veered his party to the right, claiming there were "too many immigrants in France" and fuelling Islamophobia with the argument that the French were being secretly forced to eat halal. Geant has also championed the superiority of European Christian civilisation over inferior cultures who discriminate their women.
While the investigation carries on - France is on the highest security alert possible in what has been described as the "largest manhunt ever launched" - political commentators underline similarities with last year's massacre in Oslo and put the spotlight on the harsh presidential campaign.
Political scientist and expert on far-right movements Dr Matthew Goodwin, of Nottingham Universty, stresses the fact that the gunman has been linked to two different minorities. Last week, two soldiers were killed and a third wounded near Toulouse. All of three - of North African and Caribbean origin - were shot by a man on scooter that used the same .45 calibre gun than Monday's shooting.
"This link would suggest there is a phobia and prejudice at work in terms of motive of the shooter," Goodwin told the IBTimes UK. "It's quite significant that this happened in the midst of French presidential campaign that has seen some fairly strident, divided, provocative comments by French political elite over the role of minorities in French society."
Goodwin claims it is too early to say if the attack would impact on French public opinion as the attack in Oslo last year impacted in Norway. After the attack, in which 77 people were shot dead by hard-right supporter Anders Breivik at a youth camp, the extremist Norwegian Progress Party suffered a significant drop in the polls.
"The parallel would be the debate in Norway on immigration and Islam that preceded the attack there," he said. "Many pointed out the way in which Norwegian society had a tough, exclusionary discourse around issues like immigration and also that concerned Breivik."
"If turns out that the man involved in this attack is also concerned around issues like immigration, multiculturalism, role of minorities in French society, than I would imagine many would begin to ask the same question which is whether French political elite had created and supported this climate," Goodwin added.
"These actions take place in a European contest in which attacks against minorities have becoming very prominent," Goodwin explained. "It is difficult to say if they are increasing for the simple reason being really that we don't have much reliable data."
Recent falls in attacks on French Jews can also be misleading. From the 1960 we have seen approximately 50 terrorist actions, whether actual or foiled, against Jews in France according to the Community Security Trust (CST), that works on behalf of Anglo-Jewry.
"It's the highest number of actions against Jewish communities in Europe," said a CST spokesperson.
© Copyright IBTimes 2023. All rights reserved.