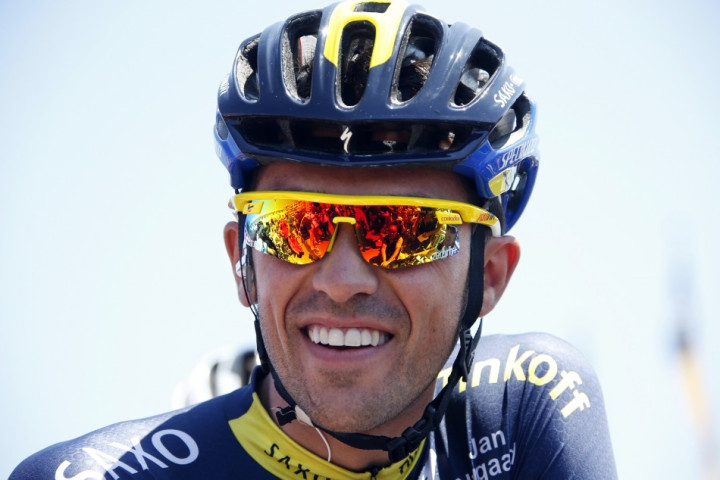 Spaniard Alberto Contador has admitted that defending Tour de France champion Chris Froome is the favourite to win the race again but he plans to push until the very end this time round.
The race will start on 5 July with both cyclists among the favourites to win, with Contador's compatriot Alejandro Valverde and Italian Vincenzo Nibali the dark horses.
During an interview with Spanish newspaper AS, Contador said that Froome is the favourite but is confident of beating him to secure his first Tour triumph since 2009.
"It's clear that there is a top favourite [Froome], who's been really strong in the last two years, and who will be equally strong this year. It's going to be difficult to beat him, but nobody's unbeatable. That's what they said about me, too," he said.
"The objective can only be to win. If I was only fighting to finish second, I wouldn't be motivated enough to make the sacrifices I have to. At the end of the day, what you have to do is be as strong as possible and see where that gets you.
"Last year he [Froome] dominated the Tour and there was absolutely nothing we could do about that. I felt a bit odd when our team went up on the Tour podium as winners of the best team award. That's one of the things that has spurred me on to do better this year."
Meanwhile, he has questioned Sky's decision to leave Sir Bradley Wiggins out of its nine-man squad for the Tour.
"From inside... I don't know what the circumstances are that have caused them to take this decision. What we can see, from an external point of view, is that they are not going to have a rider who has won the Tour, who has a great deal of experience and who right now is in a great state of form."