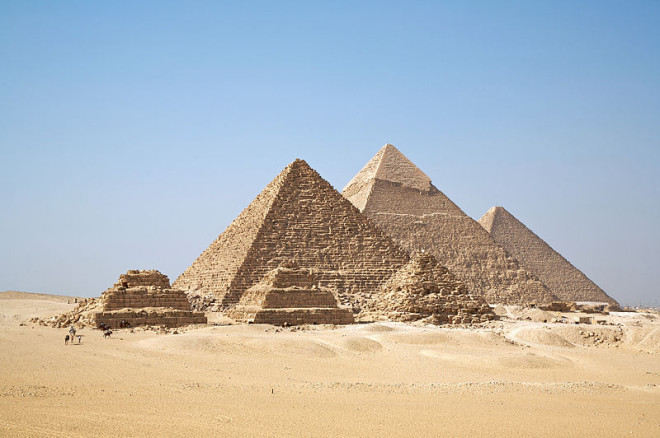 Germany-based tour operator TUI Deutschland said it is halting trips to crisis-hit Egypt's Sharm el-Sheikh resort until March 14, as the government advised against going to the entire Sinai Peninsula in the country.
Those who have already booked trips to the tourist destination may either rebook to another destination free of charge or to cancel the trip, the company said in a statement.
TUI currently has around 100 guests in Sharm el Sheikh. The company plans to contact them and bring them back early from their holidays.
About 90% of the German TUI guests spend their holidays in Hurghada, a tourist location in the Red Sea Governorate of Egypt.
A TUI spokesman earlier told Reuters that Red Sea resorts, including Sharm El Sheik, were unaffected by the unrest in the country, but customers had clearly been frightened away. Demand had dropped in the last four weeks and bookings were below the prior year, according to him.
Egypt Crisis and Losses to Economy
Earlier, the Foreign and Commonwealth Office (FCO) has issued safety advice for travelling within Egypt after several attacks on tourists and Christians. The FCO have advised against all travel to the Governorate of North Sinai. The office has also cautioned against all but essential travel to the Governorates or Beni Suef, Minya, Asyut and Sohag.
The attacks were part of violence that has plagued the country following the military's ousting of former president Mohamed Morsi last August.
Two weeks before, an Islamic militant group bombed a bus filled with South Korean Christians in Taba, South Sinai, close to the Israeli border at Eilat. At least four people were killed and over 30 were injured.
The political unrest and violence has impacted the country's tourism sector, which has been a major revenue source for the economy. The lower revenues from tourism are expected to hurt the economy, which is already suffering from surging food prices and high unemployment.
Due to the violence across the country, many multinational companies were forced to close their factories and offices in the country. The companies include Swedish home appliances maker Electrolux, US carmaker General Motors and oil major Royal Dutch/Shell.