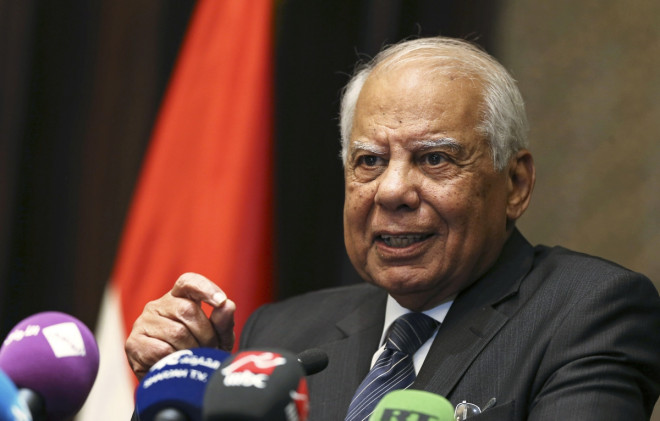 Egypt's military backed government is to resign, prime minister Hazem el-Beblawi announced in a surprise televised address.
El-Beblawi, 77, was appointed after the military coup that toppled Islamist President Mohammed Morsi in July last year.
Military leader Abdel Fattah al-Sisi, who is widely expected to run for president, served in the government as defence minister.
"Today the cabinet took a decision to offer its resignation to the president of the republic," el-Beblawi said.
The resigning PM said Egypt was better off today than when he took office.
"The Cabinet has over the past six or seven months shouldered a very difficult responsibility ... in most cases the results were good," el-Beblawi said.
The cabinet is to submit its resignation to interim President Adly Mansour.
No clear reason for the resignation was given. The government has recently faced a host of strikes, including one by public transport workers and garbage collectors.
It was not immediately clear who will replace el-Beblawi. The state-run al-Ahram newspaper cited unnamed sources tipping outgoing Housing Minister Ibrahim Mihlib for the role.