Almost as much of a Christmas tradition as mince pies and turkey, the Norad Santa Tracker is back online to help children keep an eye on when Father Christmas will be parking his reindeer and sleigh on their roof.
Norad (North American Aerospace Defence Command) says it is using "satellite systems, high-powered radars and jet fighters" to keep an eye on Santa's progress, and have warned pilots not to fly too close to his reindeer, especially with their afterburners on.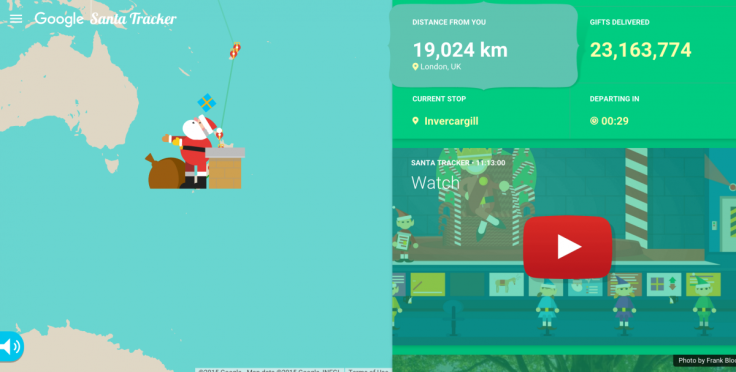 Why does Norad track Santa?
Norad started tracking Santa in 1955, when an advertisement by the Sears department store asking children to give Santa a call gave out the wrong number. Their calls asking for his progress came through to Norad and Colonel Harry Shoup, who was on duty that night, told his staff to tell children a "current location" for Santa.
But this year Norad isn't the only way you can keep track of Santa's progress around the globe. Google has joined the party with its own tracker, telling you how far away he is from your location, how many presents he has already delivered, what his next stop is, and when the big man will arrive at your house. Children can also have a quick instant-message chat with Santa as he makes his deliveries.
At the time of publication, Google says Santa is 19,000km from the IBTimes UK offices, and he's already delivered over 20 million gifts.