Rockstar Games has finally announced the release of highly-rumoured Declasse Tampa muscle car and the new Beast vs. Slasher Adversary mode for GTA Online as part of the Festive Surprise 3.0 update on PC, Xbox One and PS4. The new Adversary mode pits a group of 4 to 10 players against each other as a team of Beasts "blessed with superhuman abilities" are required to "evade the clutches of the pursuing slashers".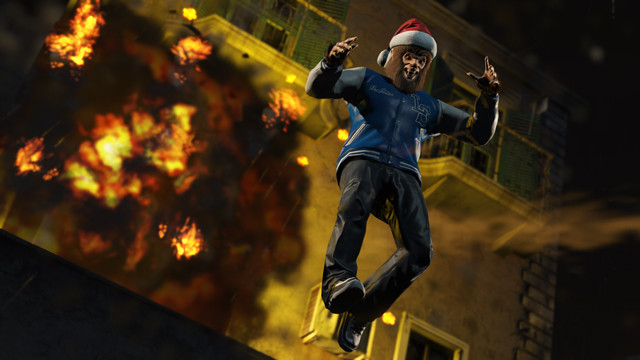 Beasts have the speed advantage over the slashers and the ability to leap over buildings, besides the extraordinary perk of temporary invisibility. On the other hand, the Slasher team will be divided into three sub-teams namely Demolition, Heavy and Assault team and they will be equipped with ultra-powerful weapons like RPGs, Miniguns, and Railguns.
Slashers can also exploit their unique thermal vision capability to track down and eliminate the elusive Beasts in the dark. As the Beasts vs. Slashers mode is a team-based game, it is imperative for each group to work together in order to come out on top in this new Adversary mode.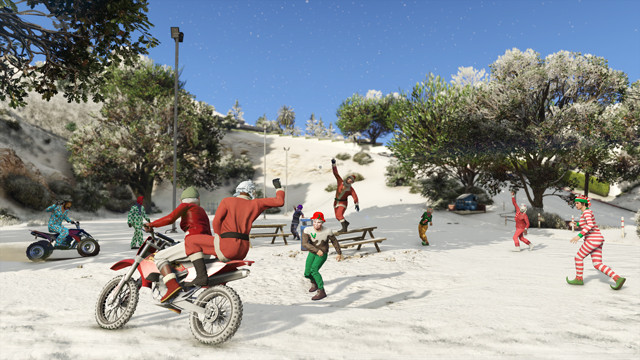 The rare snowfall feature returns to Los Santos on the eve of Christmas across all five gaming platforms including PS3, Xbox 360, Xbox One, PS4 and PC. Arm yourself with up to 9 snowballs as you fight your way across the snow-filled streets of Los Santos with your friends and foes.
You can dress up with the new Santa Costume and wear those funny new masks available from the Vespucci Movie Masks shop. As a Christmas gift from Santa, each player in GTA Online will receive a Fireworks Launcher with five rockets to help celebrate Christmas with a big bang. If you are lucky, you may also find some gift packs hidden under the Christmas trees inside your apartments, once you login to GTA Online on the Christmas Day.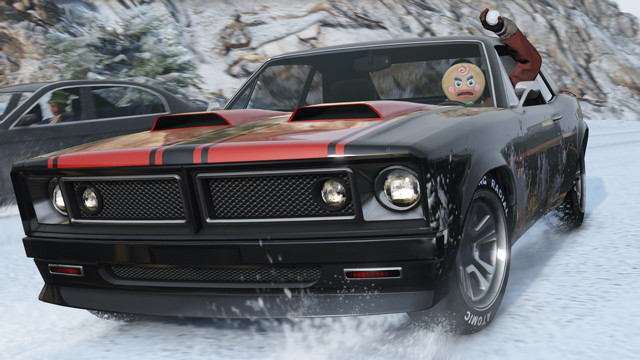 With Rockstar now allowing you to grab the fifth apartment with 10-car-garage, you can hunt for some serious muscle cars such as the new Declasse Tampa from Festive Surprise DLC. You can also grab a few sports and muscle cars from the Executives and Other Criminals DLC to rack-up a total of 50 cars across all your garages in GTA Online.