Donald Trump promised to bring change and unify the US as he addressed his supporters at an inaugural concert from the steps of the Lincoln Memorial in Washington DC.
The billionaire businessman – who has never served in the military or held public office – is preparing to be sworn in as the 45th president of the US on 20 January.
Trump's path to the White House was marked by divisive rhetoric, pledges to build a wall along the US-Mexico border, the call for a "total and complete shutdown of Muslims" entering the US and the emergence of a video from 2005 in which the incoming leader made obscene comments about women.
As Trump's supporters poured into the capital to witness the new phase in US politics, the incoming leader of the world's most powerful nation reflected on the populist movement that won him the top job. "We all got tired of seeing what was happening and we wanted change, but we wanted real change," Trump said.
"It's a movement like we've never seen anywhere in the world, they say. There's never been a movement like this. And it's something very, very special," he added.
"And we're going to unify our country. And our phrase, you all know it – half of you are wearing the hat, 'Make America great again.' But we're going to make America great for all our people, everybody. Everybody throughout our country. That includes the inner cities. That includes everybody."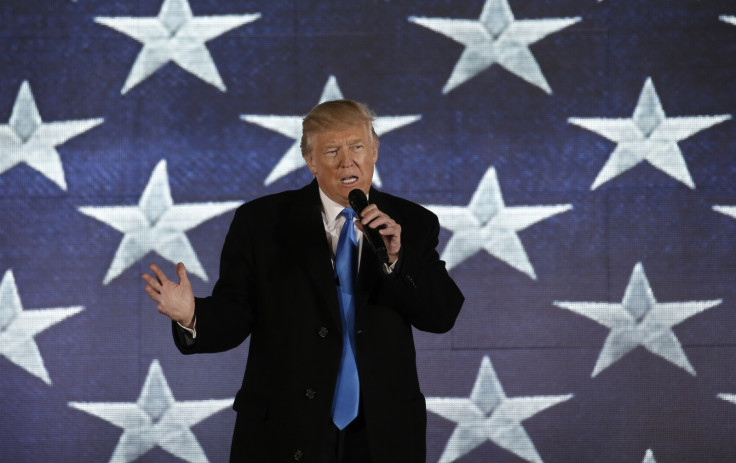 Vowing to create jobs, build up the military and reinforce the border, Trump said: "We're going to do things that haven't been done for our country for many, many decades. It's going to change, I promise you. It's going to change," he added, saying gone are the days of "the forgotten man and the forgotten woman."
Country singers Toby Keith and Lee Greenwood and rock band 3 Doors Down performed at the inaugural concert. Oscar-winning actor Jon Voight took to the stage and said: "We have all been witness to a barage of propaganda, which has left us breathless with anticipation, and not knowing if God could reverse all the anger at Mr Trump, whose only desire was to make America great again."
While Trump has made all 21 Cabinet nominations, press secretary Sean Spicer hit out at the "delay tactics and partisanship used by the Democrats" to hold up confirmations. Earlier in the day at a luncheon Trump bragged about the calibre of his picks.
"We have a lot of smart people. I tell you what, one thing we've learned, we have by far the highest IQ of any cabinet ever assembled," he said.
Trump will deliver his inaugural address from the steps of the Capitol after he is sworn in at 12pm ET (5pm GMT) on Friday 20 January.