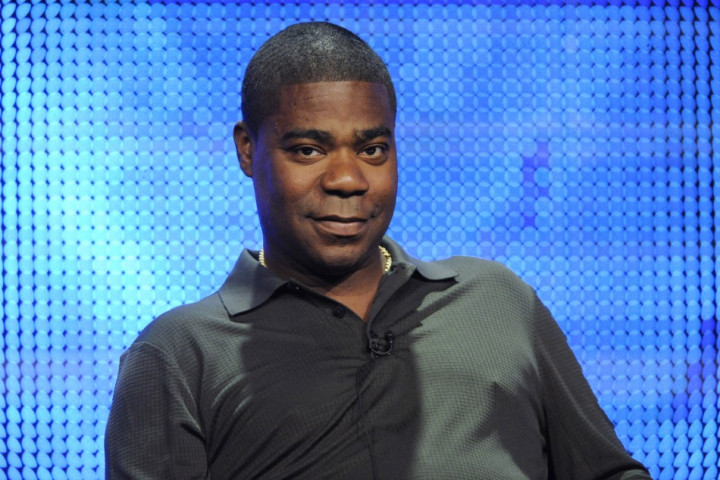 US actor and comedian Tracy Morgan "screamed for help" following the crash that left one man dead and four others, including Morgan, in a critical condition.
The 45-year-old 30 Rock star was travelling with six people in a limousine when the vehicle was involved in a collision at the New Jersey Turnpike at 1am on Saturday morning. (7 June)
New Jersey police have said the Mercedes stretch limo was rear ended by a Walmart truck when the driver failed to see traffic slowing in front of him. The truck ploughed into the back of the limo, prompting a chain-reaction crash with a second tractor-trailer, an SUV and two cars. The limo rotated clockwise and flipped over.
The driver of the limousine Tyrone Gale, told ABC News: "I climbed around and heard Tracy screaming for help. I climbed up on the body of the limo bus ... but I couldn't reach them.
"I just remember the impact... We didn't know which way was up, which way was down. I don't know if we flipped several times or one time," said Gale.
"I saw the condition of everybody and I knew it would just make it worse if I tried to pull them up and out of the vehicle."
While Morgan suffered serious injuries, his friend James McNair, 62, of Peekskill, New York, died at the scene.
Comedian Ardie Fuqua Jr and Morgan's assistant Jeffrey Millea are also in a critical condition, while a fifth passenger, comic Harris Stanton, was released from hospital after receiving treatment for minor injuries.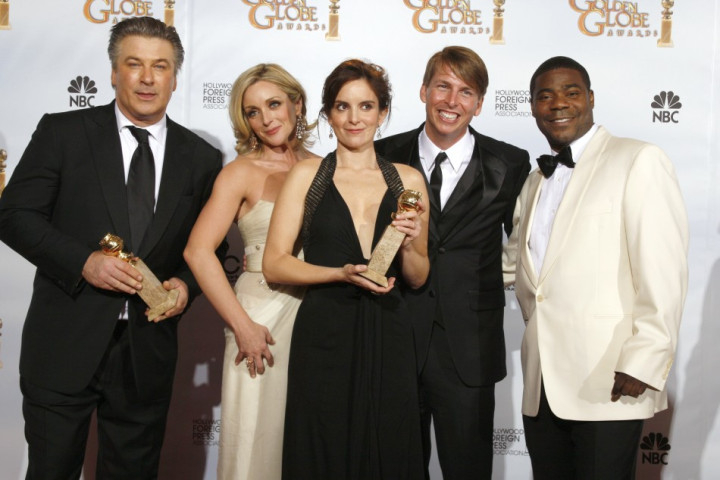 Morgan was returning from a stand-up comedy show in Delaware with his entourage. The 30 Rock actor is being treated at the Robert Wood Johnson University Hospital Centre in New Jersey.
The actor's ex-wife Sabina Morgan, with whom he has three children said: "He's not in good shape. I'm traumatized. I'm so upset. I can't believe it. It's like I'm in a nightmare. We're just still vigilant with prayer ..." Speaking about the couple's children she said: "They're not holding up well at all."
She added that her ex-husband would be heartbroken to know one of his closest friends, McNair, had died.
"He was one of the first comedians that took Tracy under his wing," she said of McNair. "They were very close."
She revealed that Morgan has a broken leg and was lying unconscious in hospital, but doctors anticipated he would recover.
Lewis Kay, a spokesman for the hospital said the actor's condition is unchanged.
"His family is now with him and he is receiving excellent care. We don't anticipate much of a change in his condition today but will provide a further update once more information becomes available."
A truck driver has been charged with death by auto in connection with the crash, prosecutors said.
Middlesex County prosecutors said 35-year-old Kevin Roper, of Jonesboro, Georgia, also faces four counts of "assault by auto" stemming from the crash. His bail was set at $50,000 (£37,000).
The CEO of Walmart Bill Simon has said that if it is proven one of his company's trucks was involved in the fatal smash "Walmart will take full responsibility." Simon pledged the company would "'do what's right for the family of the victim and the survivors in the days and weeks ahead."
Morgan found fame on the sketch-comedy show Saturday Night Live in 1996. He went on to play a caricature of himself, on the hit show 30 Rock.
The star's celebrity friends have posted messages of support and prayers for his recovery on Twitter.