Trade crisis: Maersk warns 'abnormal' conditions in the global economy are much worse than 2008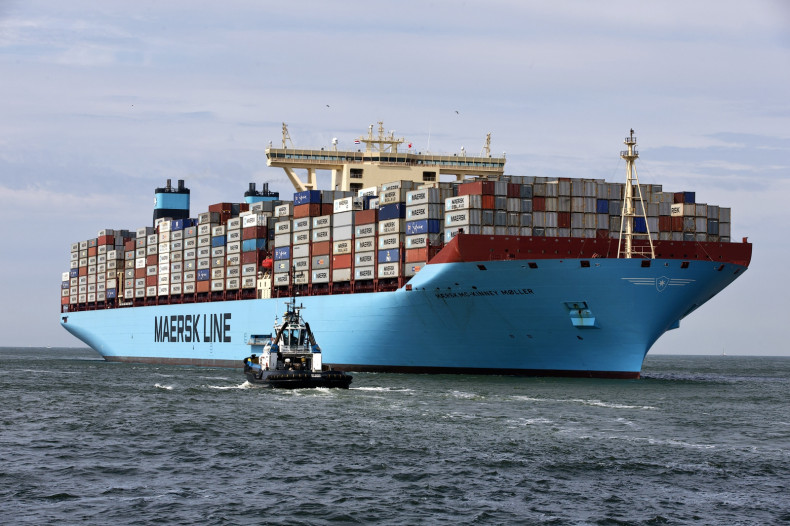 Danish shipping giant AP Møller-Maersk has warned the shipping industry faced conditions which were much worse than those that preceded the financial crisis of 2008, although it moved to reassure investors by saying it was better prepared to deal with the fallout.
The Copenhagen-based group, which owns the world's largest container shipping company and is in an important indicator of the health of global trade, has suffered from the ongoing slump in oil prices.
Oil prices have fallen by a quarter since the start of the year and have dropped 75% over the past 18 months amid growing concerns over a slowdown in the Chinese economy and fears over a global oversupply, which has been exacerbated by Iran's return to the global scene.
Group chief executive Nils Andersen said the crude prices crisis and the slowdown in container freight rates pointed to a "massive deterioration" of the business, as Maersk has seen its share price halved over the last 10 months.
"It is worse than in 2008. The oil price is as low as its lowest point in 2008-09 and has stayed there for a long time and doesn't look like going up soon," Andersen told the Financial Times.
"Freight rates are lower. The external conditions are much worse but we are better prepared."
On 22 January, the Baltic Dry Index, which provides an assessment of the price of moving the major raw materials – such as coal, iron ore and grain – by sea by taking in 23 shipping routes measured on a timecharter basis, fell to a historic low of 354.
By comparison, the index reached 2,000 on 7 October 2012 before slumping to what was a multi-decade low of 647 due to an ongoing glut of dry bulk carriers and a marked decline in orders of iron and coal.
Global trade is expected to have grown between 0% and 1% in 2015, compared with double-digit growth before 2008, while trade is forecast to grow between 1% and 3% this year, a figure which would be below the post-crisis average of between 4% and 5%.
Andersen said the company, which owns 600 ships, has suffered from a sharp decline in imports to west Africa, Brazil, Russia and Europe, which contributed to generate "abnormal" trading conditions over the last 12 months.
In the fourth quarter of its financial year, Maersk posted a net loss of $2.5bn after writing down the value of its oil assets in the UK, Brazil, Angola, Kazakhstan and Kurdistan, while its underlying profit fell from $4.5bn to $3.1bn, with results for 2016 set to be "significantly below" that figure.
Maersk's shares lost another 8% but Andersen said the company remained upbeat about its outlook and was planning to invest in growth and customers.
"We are very strongly placed not only to get through this period but benefit from it," he said. "We are quite enthusiastic about it."