A seagull who fell into a vat of tandoori curry and a snake found in a vacuum cleaner have been listed by the RSPCA as among their 10 most unusual animal rescue callouts for 2016.
The charity's workers revealed they were also called to help a sheep with a traffic cone stuck on its head, and a cat who went missing for eight days after it was accidentally posted by its owners 260 miles from home.
Several of the incidents saw firefighters also being called out to help with the rescues.
1. Juno the dog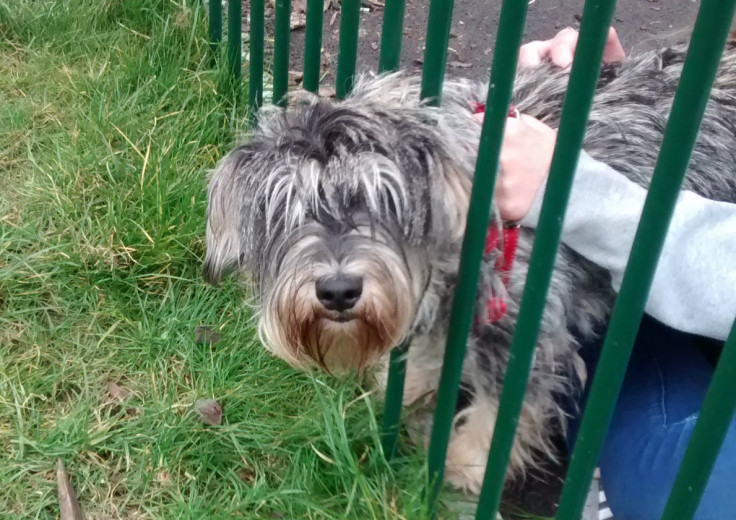 In March, five-month-old Schnauzer, Juno, got her head wedged between two bars of a metal fence during an afternoon walk in Bonis Crescent, Stockport.
She had to be rescued by the RSPCA and the Greater Manchester Fire and Rescue Service.
The RSPCA said: "It was a happy ending when Juno was freed with a wagging tail and no injuries."
2. Vecky the snake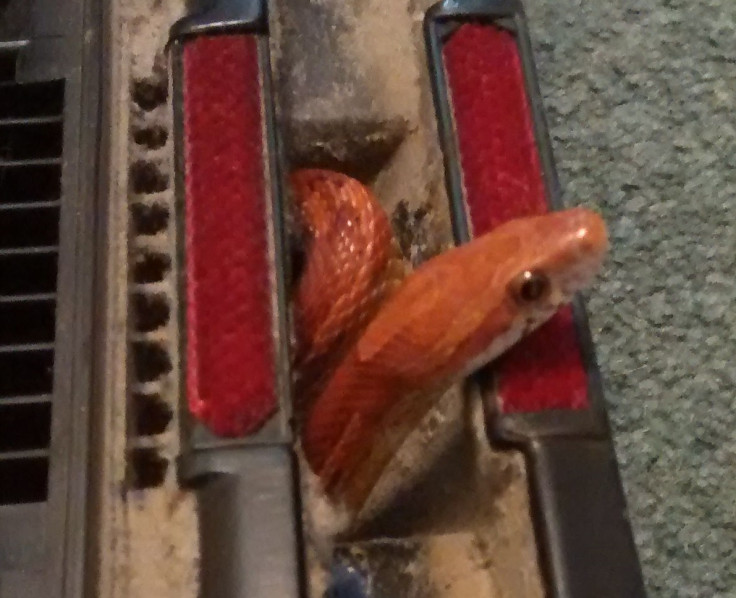 A couple from York had a shock in October when they opened the door to their airing cupboard to find a corn snake on the loose.
After contacting the RSPCA, the reptile slithered into the head of a vacuum cleaner.
The two-year-old snake, called Vecky, had been missing for three months after escaping. He was eventually freed and reunited with his owner unharmed.
3. Horse stuck on footbridge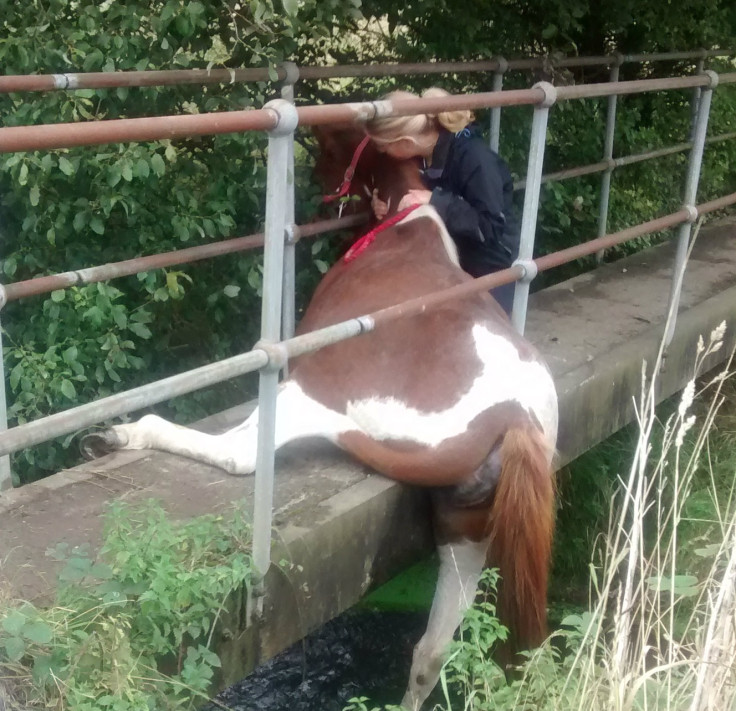 The RSPCA and firefighters had to rescue a horse in September after a dog walker spotted her stuck on a footbridge in Alfreton, Derbyshire.
The skewbald mare had fallen and got her legs trapped on either side of the bridge.
The RSPCA said: "Luckily, despite some bloody wounds, she wasn't seriously injured and RSPCA officers, fire crews and a vet managed to pull her free and get her to safety."
4. Maggie May the cat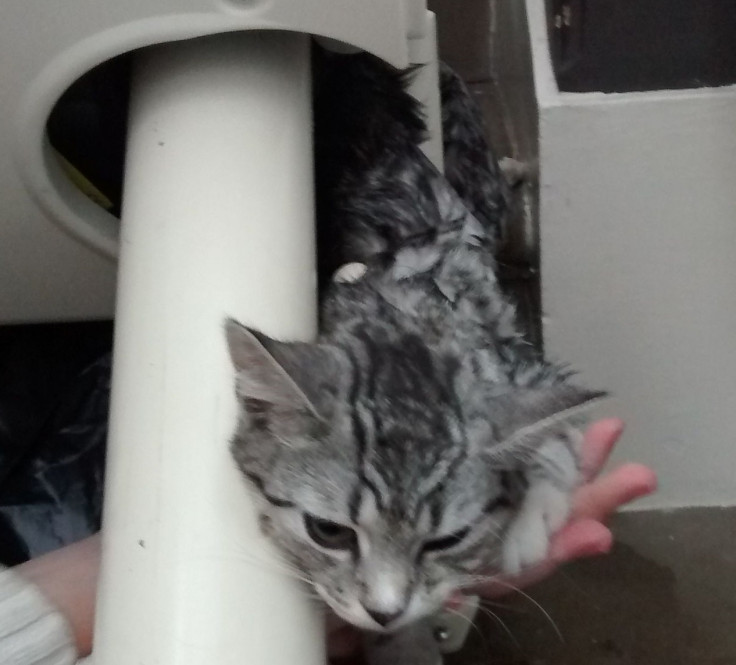 In October, Tabby cat Maggie May was following her owner down the stairs when she got wedged under the stairlift, with her stomach and back legs trapped.
A vet, RSPCA officer and engineer were all called to the home in Kendal where a car jack was used to free her.
She was reunited with her owner without any serious injuries.
5. Curried seagull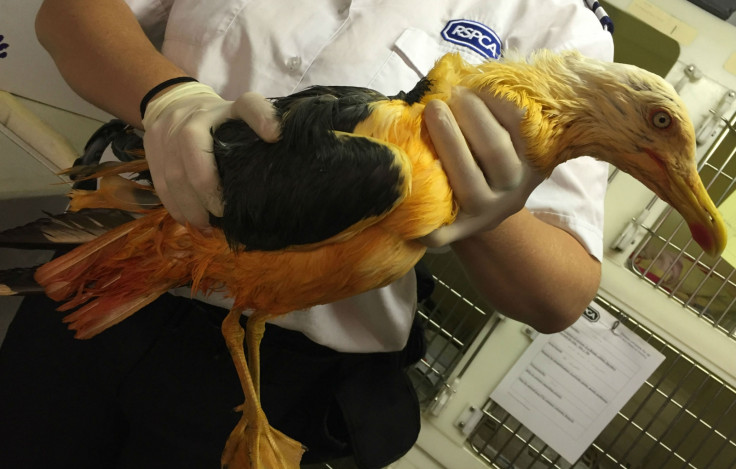 In August, a seagull in Newport with a craving for Indian cuisine had to be rescued after falling into a vat of cold Tandoori curry – turning him bright orange.
He was retrieved uninjured RSPCA and taken to a wildlife centre for a checkup before being released.
6. Cupcake the cat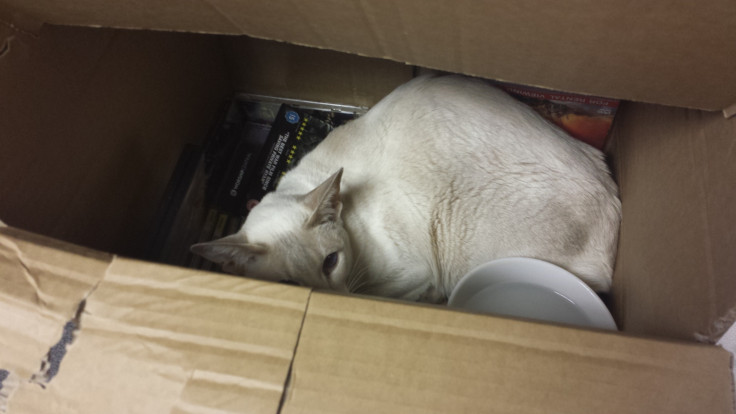 In March, eight-year-old Siamese cat, Cupcake, had a narrow escape after climbing into a box – which was then posted 260 miles from her home in Cornwall to West Sussex.
She clambered into the package of second-hand CDs and DVDs which was mailed from Falmouth to Goring-by-Sea.
The RSPCA was called after the company discovered the unusual cargo. Cupcake's microchip meant she could be returned to her worried owners – who hadn't seen her for eight days.
7. The goldfish in the drain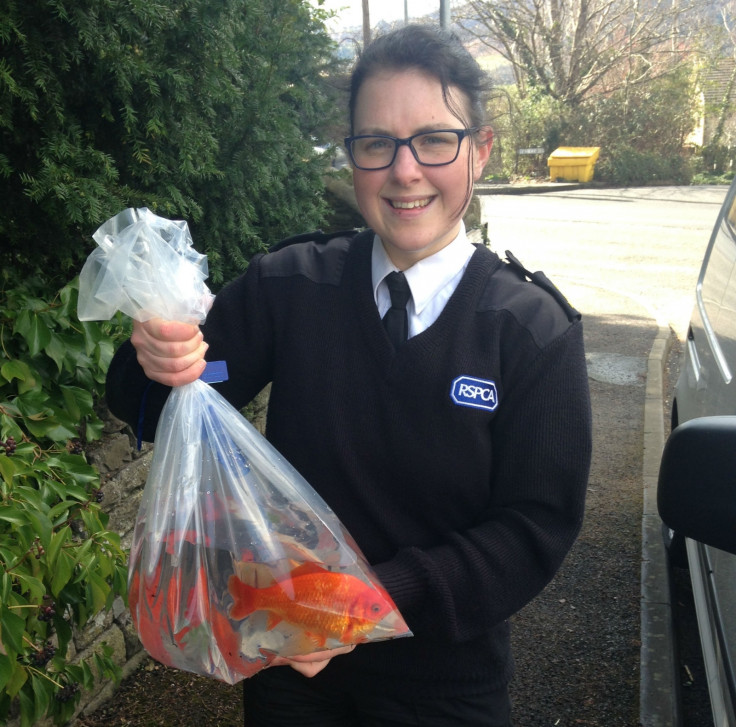 Six goldfish were rescued from a drain in Abergavenny after the RSPCA were called to the same location on two separate occasions.
Two goldfish were first rescued from the entrance to the open drain on 22 March before four more were found a week later on 30 March.
The RSPCA said it's unclear where the goldfish came from but believe they may have simply been let loose into the water system.
The fish, all of which were healthy, were taken to an outdoor pond belonging to the caller's friend.
8. The sheep and the traffic cone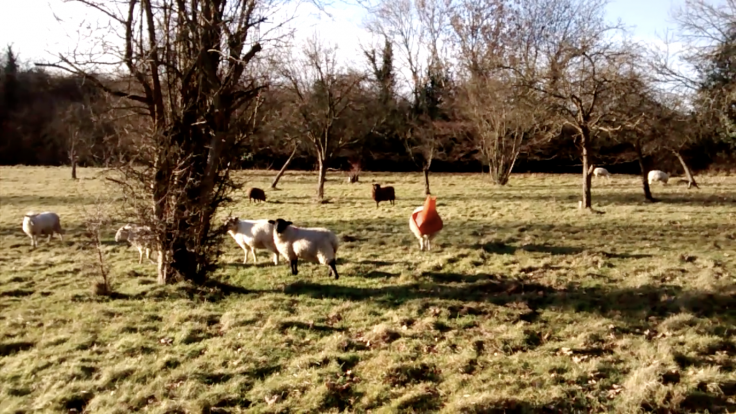 In December, walkers came upon a bizarre sight in a field in Hertfordshire after seeing a sheep with a traffic cone stuck on her head.
An RSPCA officer managed to pull the cone off and set her free.
The RSPCA said: "Thankfully, despite feeling a little sheepish, the ewe wasn't injured and happily ran off to rejoin her flock."
9. Toad in the hole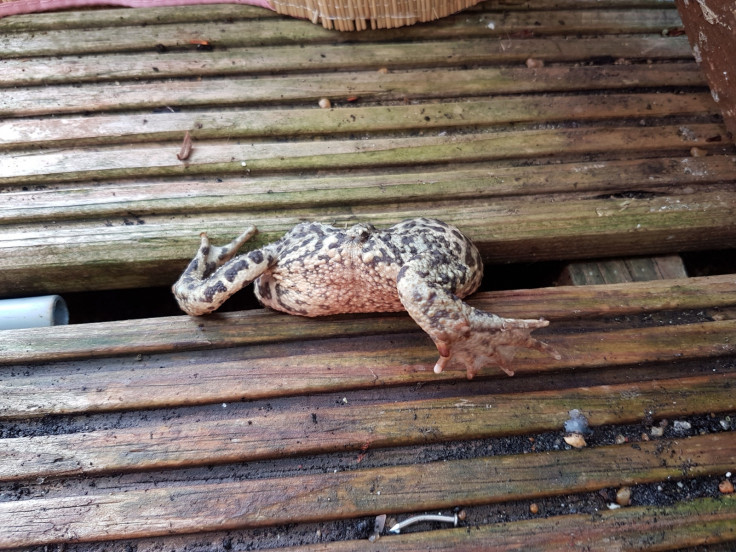 A podgy toad was found wedged face down in between some garden decking with his backside and back legs sticking in the air.
Rescuers were called to the Norwich garden in July where they tried to wriggle the toad out of the gap. He was eventually returned to the garden pond.
10. Cow stuck in a feeder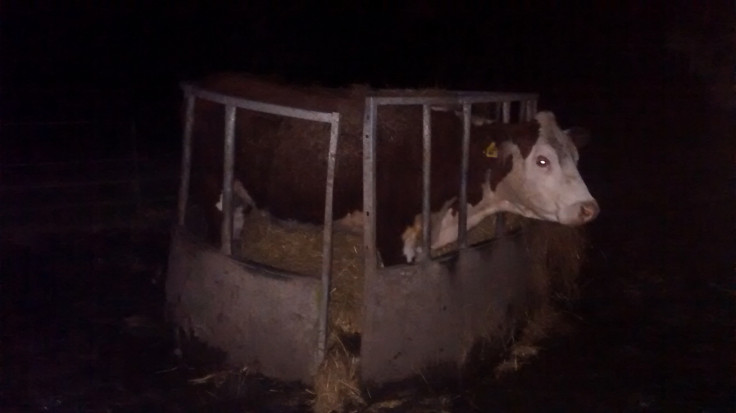 A Pokemon Go gamer stumbled across a real-life animal when he spotted a cow with its head stuck in a metal feeder.
The RSPCA and fire brigade were called to the scene in Wythenshawe Park, Manchester, in July where the cow was freed and returned to her herd.