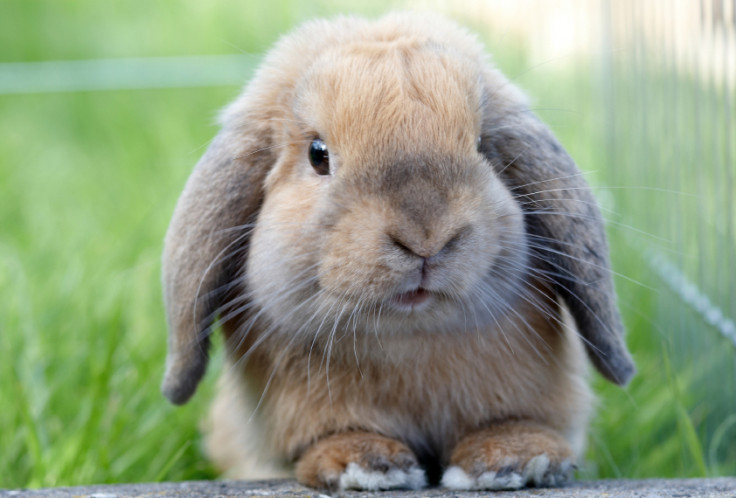 A rabbit cafe planned to open in Islington, North London, has come under fire from the RSPCA and members of the public who say that the stressful environment could be detrimental to the rabbits' well-being. Bunny Blossom cafe posted on their Facebook page that they had removed "a couple of posts" to "keep our page positive" in wake of social media complaints.
The pop-up cafe is slated to open from June 5 until July 11 – a Facebook event for the pop-up has over 6,000 people 'interested' and over 2,600 people 'going'. The cafe have said that the rabbits' welfare is 'top priority': "We strongly agree rabbits are not accessories, and we will make that very clear to everybody that joins us at Bunny Blossom" said a post on their page.
A number of members of the public have taken to the page to express outrage at the idea. One post on Thursday said "You clearly have no concept of rabbit welfare"; while another questioned whether the bunnies were all of the same litter and not rescued at all.
The cafe have said they are an "independent rescue team" and "long-term rabbit owners": "We will we check our rabbits daily and will not put any rabbits into the café if we think they are not in any way suitable. As long-term rabbit owners ourselves, we know what to look out for if there are any changes in our bunnies' behaviour. Just like other similar animal cafes in London, we will be putting obvious rules into place, like not to grab or harass any of our rabbits."
A petition against the cafe was started by Gaby Whitehall entitled "Shut Down The Cruel London 'Pup Up Bunny Cafe'" – at the time of writing it had over 1,600 signatures. The petition calls the cafe "a massive cause for concern": "rabbits are sociable creatures, yes, but they are fragile. They can literally die of fright or stress, and being picked up more often than not can cause them a huge amount of distress – especially when it's by a stranger."
It also calls into question the cafe's credibility on animal welfare: "Bunny Blossom are saying they have "rescued" these rabbits, with zero evidence or support from any relevant charities."
Serious concerns
In a statement, the RSPCA said: "We have serious concerns for the welfare of any animals used in a cafe environment. Interaction between people and rabbits can be beneficial to both human and animal, but we of course always ask for consideration for their welfare.
"For some rabbits being handled or stroked by unfamiliar people can cause stress and fear. Additionally, as a prey species, it is crucial that any handling is undertaken correctly as incorrect handling may cause rabbits to feel threatened.
"In a rabbit cafe rabbits will be expected to react in a friendly way when handled by strangers. Some rabbits might not enjoy being handled by strangers and so their use in this way could be very stressful. All rabbits must have opportunity to get away from people if they wish and to avoid being stroked or handled."
They also said that people wanting to spend time with an animal should attend nearby shelters.
IBTimes UK attempted to contact Bunny Blossom for comment but were unsuccessful by the time of publication.