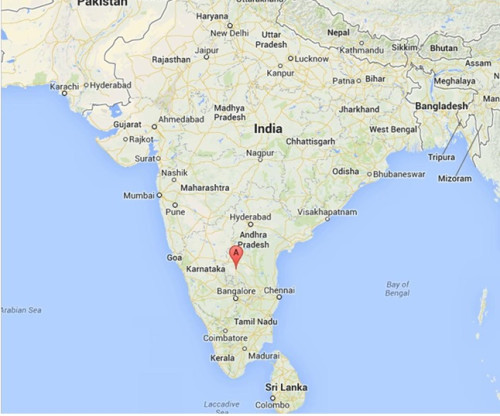 A devastating fire on a train in the south Indian state of Andhra Pradesh has killed at least 23 people, including two children, and injured several others.
The fire broke out in one of the air-conditioned coaches of the Bangalore-Nanded Express at about 03:15 am local time when most of the passengers were asleep. The train had left India's tech capital Bangalore the previous evening and was bound for the western Indian town of Nanded.
According to the Press Trust of India, somebody noticed smoke and pulled the emergency chain to stop the train. The Hindu reported that most of the passengers jumped out after breaking the toilet window.
The paper quoted a passenger as saying that the curtain was the first to catch fire which quickly spread. His five-year-old daughter has suffered facial injuries.
The cause of the fire is not yet ascertained and an investigation is on. But Railway Minister Mallikarjun Kharge, based on preliminary reports, said short-circuit may have caused the blaze.
There were at least 60 passengers in the compartment at the time of the incident. The fire has been put out, but weather conditions are hampering rescue efforts.
Most of the victims died of suffocation as thick black smoke enveloped the compartment. The bodies have been charred beyond recognition and officials have initiated DNA tests in a bid to determine their identities.
"Most of those who died suffocated in the coaches that were filled with thick black smoke. It happened at 3:15 am. Someone in the corner seat said there was fire. We hurriedly de-boarded all the passengers," said a spokesperson for Indian Railways C S Gupta.
The death toll is likely to increase as many of the victims are in critical condition.
"It is so unfortunate that 23 lives were lost, but on the other hand, it was fortunate that 40 people escaped with their lives. The condition of five-year-old Tanusree, with over 35 per cent burns is critical and she has been shifted to Bangalore," said Raghuveera Reddy, a minster from Andhra Pradesh who was at the spot.
A statement from Prime Minister Manmohan Singh's office expressed "shock and grief" .
Local authorities have announced compensation for the victims.
Accidents like these are not uncommon on trains in India which has one of the longest rail networks in the world.