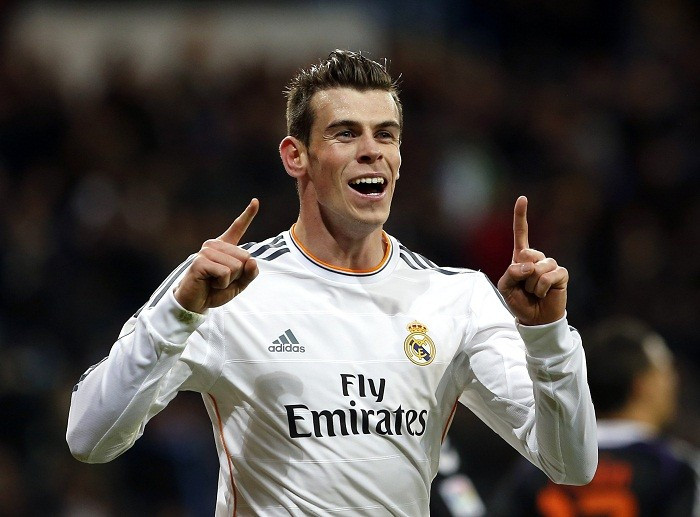 It's the time of the year that is more exciting for a football fan than Christmas is for a child: transfer deadline day.
It only comes around twice a year, once in the winter and the other time over the course of the summer, but they are days that could shape the whole season for a football club.
As if football wasn't already a millionaire's club, the 24 hours before the transfer window slams shut sees prices skyrocket to eye-wateringly high levels – take Andy Carroll's £35m move to Liverpool in January 2011 as the top example.
There are only four months to go until the January transfer window opens, where Real Madrid are likely to pay over the odds for a player who has had a couple of good games and journalists across the world can use the headline "X is the Real deal".
But ever since oil money arrived in the football world in 2003, when Roman Abramovich entered the fray after purchasing Chelsea, the sport has gone money mad. However, inflation is also a factor in the rising spend in football.
Inflating Transfer Fees
It's noted that transfer fees are constantly rising but how much of that is to do with inflation?
Below is a list of players whose teams, at the time, paid landmark world record fees for them and how that compares with the money that is being spent today.
Alf Common was the first player to command a transfer fee of £1,000 when he switched from Sunderland to Middlesbrough in 1905. In today's money, that converts to a mere £106,152 – they may be able to buy Cristiano Ronaldo's small toe for that.
Diego Maradona, largely hailed as one of the game's greatest ever players, was bought by Napoli from Barcelona for £5m in 1984. That's the equivalent of the Italian side paying almost £15m for the little Argentine today.
AC Milan were the first to break the £10m mark in 1992 when they purchased Jean-Pierre Papin from Marseille - £18.7m today.
Newcastle paid £15m to bring hometown hero Alan Shearer to the club from Blackburn in 1996 – just over £25m now.
Real Madrid finalised their Galacticos squad when they purchased Zinedine Zidane in 2001 for £46.6m from serial Serie A champions Juventus. That's £67.6m today, dwarfing the 'record' fee of £56m that Madrid paid for Kaka in 2009.
They were at it again in 2009 when they paid £80m for Cristiano Ronaldo. That's over £93m, by today's standards, and £8m more than they forked out for Gareth Bale four years later.
Transfer Spend Continues to Rise
In the two annual transfer windows, spend by Premier League clubs has risen fairly consistently since 2003/04 aside from a blip between 2009 and 2013.
For all those who say that football is a recession proof business should look at the annual transfer spend over the course of the economic downturn.
In the 2008/09 transfer windows, £670m was spent by Premier League clubs. In the period between then and 2013, the high point was a £610m spend in the 2012/13 season.
However, football's astronomical fees returned the following year as they hit £760m in 2013/14 season.
This year they have continued to rise and with a short while to go, it is anticipated that over £1bn will be spent in this window alone – a new record for the Premier League and almost four times the amount spent in the 2003/04 season when £365m was dished out, outpacing the rate of inflation.