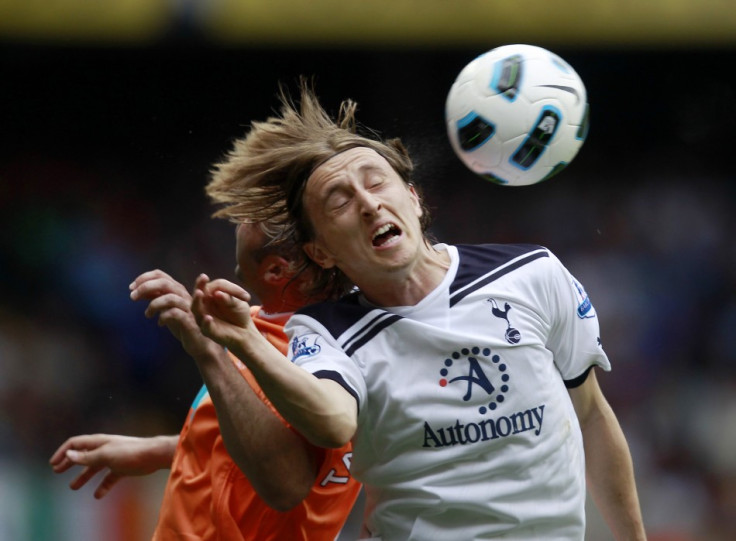 Tottenham transfer rumours from Tottenham 5 September 2011. Tottenham are said to be ready to make a bid for Gary Cahill this January and will also look to sign David Beckham in November. Tottenham are said to be ready to fend off interest from Chelsea and Manchester United for Luka Modric and Roman Pavlyuchenko has reportedly told the club he wants to leave ion January.
The Sun reports that Tottenham transfer target Gary Cahill has said he will give his all for Bolton for as long as his remains at the club.
Gary Cahill was widely expected to leave the Lancashire club this summer but a move failed to materialise after Tottenham refused to pay the full £20m fee for the player. Cahill is expected to be the subject of further transfer speculation this winter but has said that his focus is on playing well for Bolton.
"It's been a crazy week, mentally more than anything. I tried not to let it bother me and, in a way, there is not much you can do about it," Cahill said.
"Am I disappointed nothing happened? I can't really comment on that to be honest with you. It all happened so quickly. It was like a bit of a whirlwind. I'm employed by Bolton, no fee was accepted, so I'll just move forward and carry on," he added.
Tottenham officials are said to be preparing for bids for Luka Modric this January.
Crunch Sports claims that Tottenham are readying themselves for bids from both Chelsea and Manchester United for Luka Modric. Chelsea failed in a bid for the talented Croatian this summer and after missing out on both Samir Nasri and Wesley Sneijder, Sir Alex Ferguson could be ready to invest heavily in Modric.
According to The People Roman Pavlyuchenko has told the club he wants to leave.
Sunderland is favourites to land the striker after the Russian forward told the club he was unhappy with the signing of Emmanuel Adebayor and would not be signing a new deal with the club.
Tottenham have made the first overtures to bring David Beckham in an effort to land him on a free transfer in November. Spurs boss Harry Redknapp is looking to land Beckham on a short term deal, if others were to offer him a longer term contract then that could swing any deal in their favour.