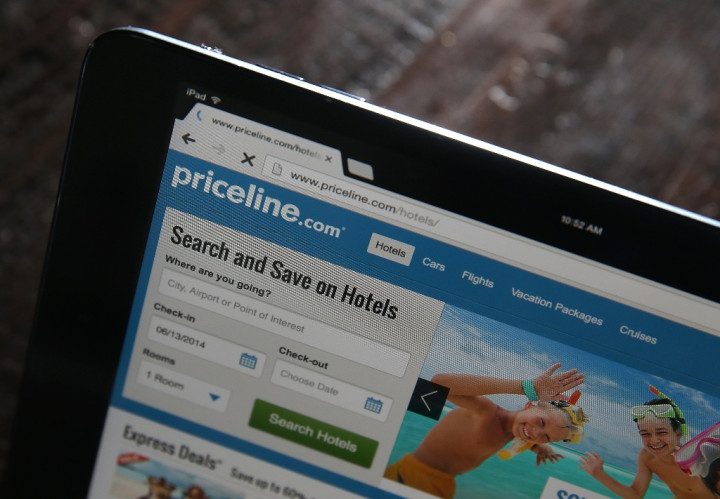 Priceline Group, the largest online travel agent in the US, has agreed to invest $500m in China's biggest online travel firm Ctrip, a move that has boosted the latter's shares.
Priceline, the owner of travel websites Booking.com and Agoda, has bagged rights to purchase Ctrip shares over the next 12 months and increase its holding to up to 10%, according to a Priceline statement.
The Nasdaq-listed firms have also agreed to expand an agreement, struck in 2012, to cross-promote their hotel room inventory. Priceline has a global portfolio of over 500,000 accommodations outside of the Greater China region, according to the statement, while Ctrip has over 100,000 accommodation options in the region.
Ctrip's stock surged 12.49% in after-hours trading, on 6 August, in New York. Priceline's stock added 0.50%.
Darren Huston, President & CEO of The Priceline Group said in the statement: "Ctrip is the clear leader in online travel in China and we are pleased with the growth in Ctrip bookings through Booking.com and Agoda over the last two years. We are eager to build upon what has already become a great partnership, and thrilled to be able to offer our customers even more hotel options in China.
"...through this partnership, we have an opportunity to further help the world experience China, and China experience the world."
Chinese Tourists
Priceline's move comes against the backdrop of a rising demand for travel to and from China. The world's most populous nation now accounts for nearly one in 10 tourists globally.
Priceline also stands to benefit from rising Internet bookings in China -- over half of all Chinese travellers make hotel reservations through the Web or through mobile applications, up from 45% in 2013, according to the latest Hotels.com Chinese International Travel Monitor (CITM) survey.
The number of Chinese tourists travelling abroad in the first three months of 2014 stood at 26.4 million, a 17% increase against the same period in 2013, data from the Tourism Administration of China showed.
Some 97 million Chinese people travelled abroad in 2013, up from 83 million the previous year, Hotels.com data showed.