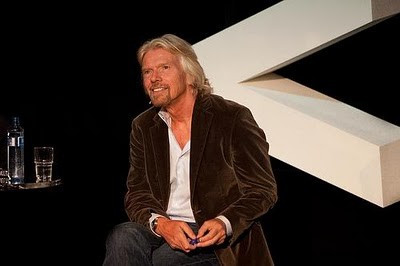 Virgin Atlantic pilots have voted overwhelmingly to strike over a four per cent pay increase. The strike, which has mass support amongst pilots, had a turnout of 94 per cent with 97 per cent voting in favour of industrial action. It is a significant blow to British travellers who will no doubt face holiday chaos this summer. The strike will affect key routes flown by Britain's, including Florida, the Caribbean, the Far East and Australia. The first walk out is expected this July. It is expected that any industrial action will take place after the school holiday break up to cause maximum disruption. Most schools in England will break up on and around the week commencing 18 July. The BALPA must give Virgin Atlantic seven days' notice before they can take industrial action.
Here are all the facts that you need to know about the strike and how any planned industrial action will affect you
Is my flight going to be affected?
Virgin Atlantic has confirmed their flight schedule remains completely unaffected.
BALPA has not advised of any potential strike dates, and even if they do any industrial action is by no means a certainty. We understand that many of our booked and potential customers will be concerned however BALPA and Virgin Atlantic are continuing discussions regarding Pilot Pay and they're confident that together they can settle this dispute without causing any inconvenience or disruption to our customers.
I am due to travel in the next few weeks what should I do?
Virgin Atlantic is advising customers to carry on with your travel arrangements as planned. They're confident that working with BALPA, they'll settle the dispute. If they believe you'll be affected by any potential action, please be assured they'll give all the necessary advice along with options and choices available.
Is Virgin Atlantic cancelling any flights now?
No - currently their flying schedule is completely unaffected and they're not cancelling any flights.
If my flight is affected by industrial action what are my options?
In the event of any event that results in flight delays or cancellations Virgin Atlantic always comply with the promises, rules and obligations set out on their website - under the Flight Disruption Policy
What happens when strike dates are announced?
In accordance with the law, Virgin Atlantic must be given 7 days notice of the commencement of any strike. However even if a date after the 28th June is announced it's by no means a certainty that strikes will take place. Virgin Atlantic remains committed to finding a solution to this matter by continuing discussions between all parties in order to reach a positive resolution and without causing any inconvenience or disruption to our customers.
Can I cancel my booking and have a refund?
As the Virgin Atlantic flying schedule remains completely unaffected any cancellation would be subject to the relevant charges within our brochure terms and conditions.
For more information on the planned Virgin Atlantic pilots strike click here