Travellers in Italy suffer as airport in popular hotspot closes due to volcano eruption
Mount Etna has erupted for the second time in three months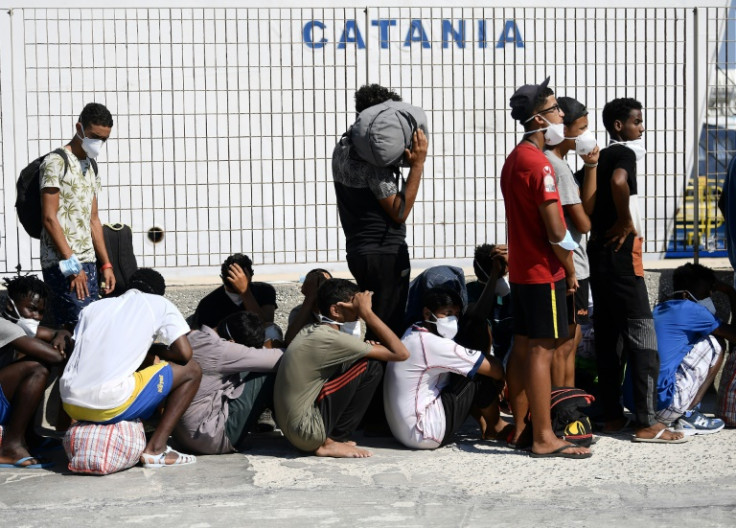 An airport in a popular Italian hotspot has been forced to close because of the eruption of Mount Etna, Europe's most active volcano.
Mount Etna erupted on Sunday, leaving a huge trail of ash that burst out from the top of the natural wonder. The volcano is merely 20 miles (32 km) from Sicily's Catania-Fontanarossa Airport.
Chaos at Sicily's Catania airport
The airport on Monday took to X, formerly known as Twitter, to first announce that the flights arriving and departing from Sicily were suspended until 1 pm before extending the shutdown until 8 pm. Later on, the Sicilian airport put out another post announcing that the flight services will not begin until 6 am on Tuesday.
"Update #Etna Monday 14 August at 18:45. Due to the volcanic ash fallout, flight operations are suspended until 06:00 tomorrow, Tuesday 15 August. For information on diverted or canceled flights, please contact the airlines," Catania Airport wrote on X.
Nearly 95% of flights were cancelled
Eventually, on Tuesday morning, flight operations at Sicily's airport resumed.
On Monday, the airport was due to handle 235 flights according to aviation data experts Cirium, indicating that a large number of passengers will be stuck on the island. Motorbikes and bicycles have been banned on the Sicilian island for the next 48 hours due to the risk of slipping on the blanket of volcanic ash, according to Mirror.
The report further revealed that as per Catania airport's departures and arrivals boards, approximately 95% of flights on Monday were cancelled, although a few flights were still arriving or being diverted to other airports in Sicily.
Sicily does not have a good public transport system. While there are coaches between Catania, Palermo and Trapani, these mostly function from the city centres rather than the airports.
Airlines apologise for passengers' inconvenience
The latest eruption has affected multiple flights to and from the UK, including a 6:30 am easyJet flight from Gatwick, which is currently estimated to land at 8 pm, almost 10 hours later than scheduled.
The airline issued an apology to passengers on their website.
"We're sorry that your flight has been delayed. This is because volcanic activity in Catania is causing restrictions to the areas in which aircraft are permitted to fly. The safety of you and our crew is our highest priority and we thank you for your patience," read easyJet's statement, according to The Sun.
Other easyJet flights from Gatwick, Luton and Edinburgh have also been cancelled.
Among other airlines grounded or cancelled is a British Airways flight, which was also due to take off from Gatwick at 7:10 am. Meanwhile, several Ryanair flights have been diverted to Trapani airport.
Ryanair also apologised for the inconvenience caused by the volcanic eruption.
"Due to the eruption of Mount Etna, we would like to advise all passengers travelling to and from Catania on 14 August of possible delays, diversion or cancellations to flights. Affected passengers will be notified as soon as possible.
"Ryanair apologises for the disruptions caused by this volcanic eruption which is outside of our control," Ryanair said in a statement.
At 3,324 metres (almost 11,000 feet), Etna is the tallest active volcano in Europe and has erupted frequently in the past 500,000 years. Most recently, Catania airport was closed for a day earlier this year in May due to an eruption.
The Catania airport, which services the eastern part of Sicily, is one of the busiest airports in Europe, with nearly 10 million passengers transiting through it last year.
Meanwhile, Italy's Catania airport was temporarily closed between mid-July and early August because of fire damage. The fire forced thousands of flights being cancelled or diverted, resulting in tourists cancelling their holidays to avoid being caught up in the chaos.
© Copyright IBTimes 2023. All rights reserved.