Travellers to pay tourist tax to enter Bali, along with visa fees
Bali received over 2 million tourists last year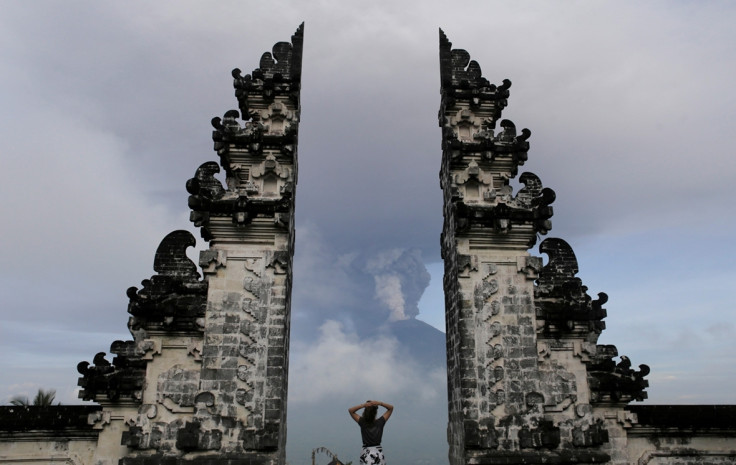 Tourists will have to pay an entrance fee to enter Bali, starting in 2024, the Indonesian island has confirmed.
The entrance fee is $10 (£7.64) and is applicable for all foreign travellers coming to Bali from abroad or from other parts of Indonesia. As per Bali's governor, Wayan Koster, the fee will be collected electronically or through e-payment means, according to the Indonesian outlet Kompas.
Visiting Bali to get costlier from 2024
This fee is to be collected on top of Indonesia's visa fee. Around 92 countries are eligible for visa on arrival in Indonesia, including the UK, and the visa fee is around £27. The tourist entry fee of £7.64 means British citizens will have to shell out nearly £35 to enter Bali from next year.
The money collected through the tourist's entry fee will go into the Bali provincial government's local revenue (PAD), which is allocated exclusively for the construction of tourism infrastructure in Bali.
"We have set the fee at IDR150,000 for one visit to Bali, specifying the amount in Indonesian rupiah to avoid following the fluctuating dollar exchange rate," said Bali's governor Koster, who also confirmed that the fee applies only one time during a tourist's visit.
The foreign tourist fee is following the recently enacted Law No. 15 of 2023, which applies to the province of Bali. This law gives the provincial government the authority to collect fees from international tourists visiting Bali, which are controlled by regional ordinances.
Koster also said that the tourist entry fee can be paid on arrival at approved ports of entry, which include I Gusti Ngurah Rai International Airport.
"These funds will be managed by relevant regional authorities in a planned, targeted, transparent, and accountable manner," Bali's governor explained.
Meanwhile, Koster is also certain that the latest tourist fee will not discourage visitors from coming to Bali.
"It's not a problem. We will use it for the environment [and] culture, and we will build better quality infrastructure so travelling to Bali will be more comfortable and safe," added Koster.
2 million+ tourists visited Bali last year
As per official figures last year, Bali received more than two million tourists, with the Indonesian island making a comeback after the Covid-19 pandemic.
But the over tourism has led to multiple incidents of disorderly behaviour. The chairman of Bali Tourism Board, Ida Bagus Agung Partha Adnyana, said he hopes the tourism tax will "prevent Bali from becoming known only as a cheap destination," as "cheap destinations bring in cheap tourists who tend to cause a lot of problems."
Earlier this year in April, a Russian woman was deported by authorities after she posed for nude photos in front of a sacred tree in Bali. Around the same time, an Australian woman was deported after arguing with police when she was pulled over for riding a scooter without a helmet. A video of her heated exchange with Bali's police went viral on social media. In March, a Russian tourist apologised after posing semi-naked on a sacred site on the island.
It is understood that Bali has deported around 136 foreign tourists as of June 9.
Meanwhile, it was earlier reported that Indonesia had scrapped its visa-free policy for a total of 159 countries. Over the years, Indonesia has established itself as one of the most famous destinations across the world, mostly because of its affordable options and visa-free entry.
The affected nations were previously among the group of 169 nations eligible for visa-free visits, as outlined in Presidential Regulation Number 21 of 2016, along with 10 Association of Southeast Asian Nations (ASEAN) nations.
The only countries that do not require a visa to visit Indonesia are those 10 nations from the ASEAN, i.e. Brunei, Philippines, Cambodia, Laos, Malaysia, Myanmar, Singapore, Thailand, Timor-Leste and Vietnam.
© Copyright IBTimes 2023. All rights reserved.