Treasure hunters find no trace of 'buried Nazi gold train'
Last year pair claimed they had uncovered evidence treasure-laden train was buried in mountains.
Two men searching with heavy digging equipment say they have found no trace of a Nazi gold train they claim was buried in a tunnel in the Polish mountains in the closing months of World War II.
A week after Andreas Richter and Piotr Koper said they were optimistic about the prospects of finding the train near the Polish town of Walbrzych, a spokesman for the pair said they had found "no train, no tunnel," AFP reported.
On 16 August, the men began their €32,000 (£28,000) excavation of several sites in the Polish Owl Mountains in their search for the train, which they believe was buried by the Nazis in a secret underground tunnel in 1945 as the Soviet Red Army drew near.
However the pair have found no sign of the train, and have decided to cover up three 20 ft pits they have excavated. Spokesman Andrzej Gaik said that the search would resume in September using specialised probing equipment.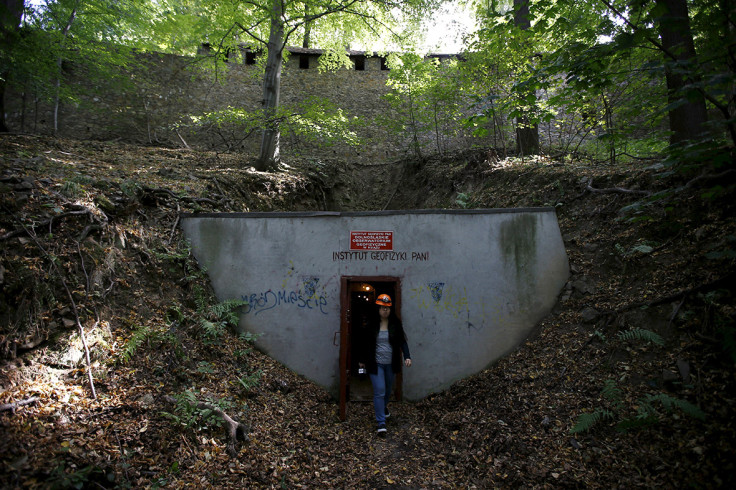 The train laden with gold, jewels and other valuables, is rumoured to have vanished in 1945 and been buried in a tunnel in the lower Silesia region between Wroclaw and Walbrzych. The tunnels under the Owl Mountains were part of the Third Reich's top secret Riese project, which was never completed.
Richter and Koper claimed last year that earth penetrating radar equipment had confirmed that the train was buried under the mountains, with some Polish officials backing their claims.
However the dig confirms findings by experts at Kracow University, who used magnetic equipment but found no trace of the train or a tunnel.
© Copyright IBTimes 2023. All rights reserved.