A Trinidad and Tobago MP claimed that more than 400 citizens from the Caribbean nation had travelled to Syria to join Islamic State.
"The government has information on the most significant security threat facing T&T and our generation - the threat of Isis infiltrating the Caribbean and T&T. What are you doing about it?" Opposition MP Roodal Moonilal asked during a parliamentary session, the Trinidad and Tobago Guardian reported.
The island republic's former national security minister, Gary Griffith, claimed in 2014 around 30 citizens were Isis fighters. The Trinidad and Tobago National Security Ministry has been asked for its response to Mr Moonilal's claims.
Speaking during a debate on extending the intelligence capabilities of the domestic security Strategic Services Agency (SSA), Moonilal claimed that men, women and children from the islands had travelled to join Isis, and claimed that the government was in possession of intelligence indicating that militants in T&T were stockpiling weapons to target the state.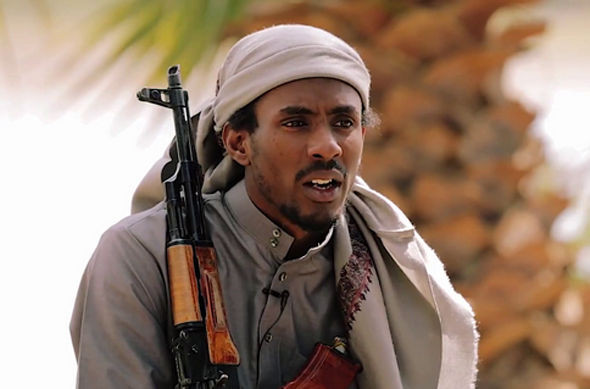 The paper claimed to have obtained police files listing 32 males, 30 females, and 40 children who had travelled from the island to Islamic State controlled territory, with their ages ranging from two years old to 50.
In November, Isis released a propaganda video showing a militant with the jihadist moniker Abu Zayd al-Muhajir, who claimed to be from Trinidad and Tobago, sitting with his three children calling for Muslims in his homeland to rise up. He claimed that he had travelled to Syria with his children because Muslims were discriminated against in Trinidad and Tobago.
Another militant from the island identified as Abu Mansour al-Muhajir said he had travelled to Syria "to fight the friends of Satan for they are weak".
In January, Marine Gen. John Kelly warned that the number of Islamic extremists in the Caribbean intent on attacking western targets had increased in the last year. That same month Turkish security forces told Hurriyet that four Trinidad and Tobago citizens were among those who had been detained the previous year on suspicion of belonging to Isis.
He said that 150 extremists from the region had attempted to travel to join Isis in 2015, an increase on the 100 who attempted to do so the previous year, and the focus of extremists in the region had changed from travelling to Isis controlled territory, to committing attacks on targets at home.
Security experts have warned that Isis militants from the Caribbean could travel to the US or Canada to commit attacks, or target western holidaymakers on Caribbean islands.
"It seems like the Islamic extremists and terrorists have shifted a lot of their message," Kelly told reporters at the Pentagon. "Why don't you just stay at home and do a San Bernardino, or do Boston, or do Fort Hood?'" he said, referring to attacks on US soil by Isis 'lone wolf' terrorists.
He warned that limited resources in countries including Jamaica, T&T and Suriname meant their capacity to battle the threat from extremists was limited.