Isis introduces Koran knowledge fines and 'cash for corporal punishment' deals as revenue drops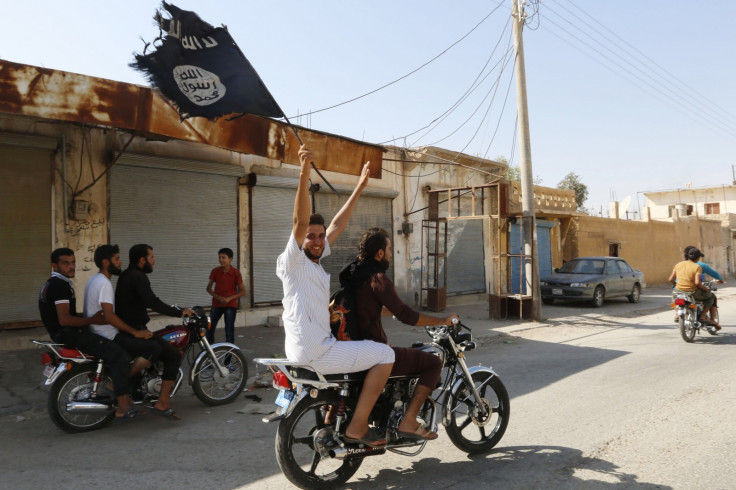 Islamic State (Isis) has been forced to introduce new taxes as the territory it controls shrunk over the past year and its revenue with it, analysts said. The jihadi group also ratcheted up fines and allowed monetary payments in replacement for corporal punishments to make up for a 30% drop in income, according to US base analysis firm IHS.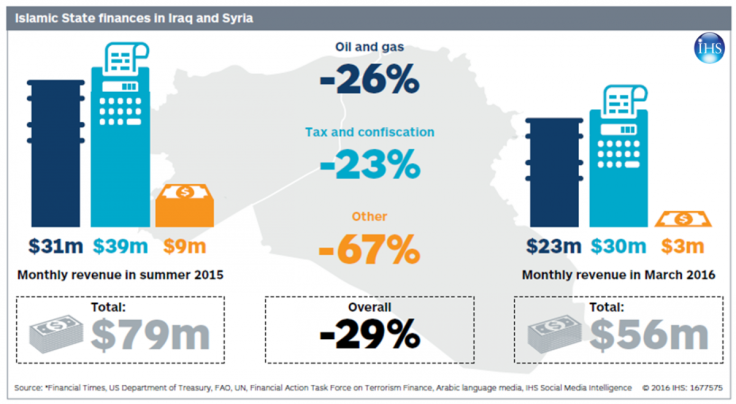 Islamic State's revenue dropped 30% over the past year
IHS
In a report, it said IS (Daesh) was making about $80 million (£56.3m, €70.7m) a month in mid-2015, while in March this year its earnings reached "only" $56m (£39.4m, €49.5m). The loss was mainly due to a fall in oil output and a decline in controlled territory that hit the tax revenue it makes, IHS said.
"Islamic State is still a force in the region, but this drop in revenue is a significant figure and will increase the challenge for the group to run its territory in the long term," said IHS senior analyst Ludovico Carlino.
Air strikes, largely carried out by the US and its allies, have damaged IS oil facilities, causing production to drop from 33,000 to 21,000 barrels a day, according to the report."This means that the income the group is generating from the sale of crude [oil] has fallen by approximately 26%," explained Carlino.
IS also lost 22% of its territory over the past two years, in turn suffering a drastic reduction in subjected population − from nine to six million. Less people meant less tax levied. "There are fewer people and business activities to tax; the same applies to properties and land to confiscate," said IHS senior analyst Columb Strack.
To compensate, Islamist militants have started quizzing people about the Koran, handing fines to those who come up with the wrong answer. They have also put duties on the installation of satellite dishes, introduced tolls for truck drivers and started charging for permits to leave cities.
After suffering a series of defeats, including in the iconic ancient town of Palmyra, IS has launched a fresh offensive in northern Syria, seizing a number of villages from other rebel groups and moving closer to the city of Azaz, off the Turkish border.
© Copyright IBTimes 2023. All rights reserved.