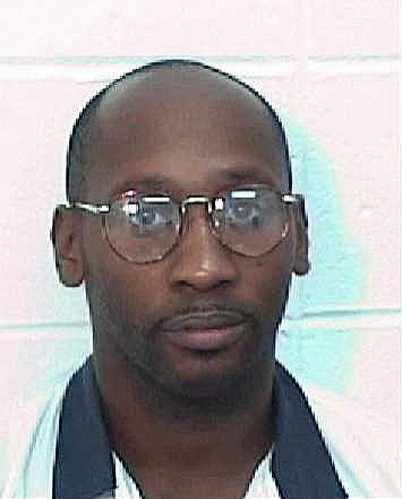 Troy Davis' execution has been hailed as a miscarriage of justice and yet another illustration of racial discrimination but despite calls from activists, politicians and even religious figures the US state of Georgia went ahead and executed the young man even though doubts over his 1991 murder conviction that saw him become a symbol for global efforts to end the death penalty.
Emotions were high on Wednesday September 22 at the prison near Jackson, as hundreds of protesters thought Davis had earned an 11th hour reprieve from the US Supreme Court, but a few moments later and after a long deliberation, the court issued a stay of execution, annihilating any hopes his life could be spared.
Davis legal team fought hard to try and stop the execution but despite several last-ditch legal manoeuvres both state and federal judges gave the go ahead, rejecting a request for Davis to undergo a lie-detector test, and refusing appeal.
The case was then taken to the U.S. Supreme Court which gave the execution the heads up.
A lethal concoction of pentobarbital, pancuronium bromide and potassium chloride began to be administered at 10:53 pm (0253 GMT Thursday) and Davis was pronounced dead 15 minutes later, at age 42.
Until his death, Davis claimed his innocence, saying moments before being given the injection he told the family of Mark MacPhail, the police officer for whose murder he was convicted "I want to talk to the MacPhail family," he said. "I was not responsible for what happened that night. I did not have a gun. I was not the one who took the life of your father, son, brother."
Davis then asked his family and friends to "keep the faith", and told the medical personnel who were preparing "may God have mercy on your souls", and laid his head down again.
Davis' case will resonate for a long time as for many the involvement of the U.S. supreme court and, which gave the go ahead for the execution despite serious doubts over Davis' guilt, is proof the legal penal system is inadequate and does not represent the application of law based on justice but also fairness.
Many also criticised the fact that Davis' death was delayed by more than four hours because of the length of the deliberation, which might have given the prisoner and his family hopes that were crushed within hours, causing yet another emotional trauma.
Georgia, which reinstated the death penalty in 1973 has now executed 52 man, including Davis.
Davis had thousands of supporters throughout the world and his death is seen by many as yet another miscarriage of justice, leading to the death of another innocent human being.
His sister, Martina Correia, has however vowed to continue the fight to end all capital punishment in the U.S. and said talking about her brother "His message to young people is - you can lie down or you can stand up and fight."
Davis Case also raises racial discrimination issues according to his lawyer who described the execution as a "legal lynching" and was "racially bigoted", adding "In the state of Georgia 48.4% of people on death row this morning were black males, and in Georgia they make up no more than 15% of the population."
"Before he died, Troy told us that this was about more than him - and he called on those of us who have fought against his execution to continue fighting for justice, even if we weren't successful in saving his life. Now is also an important moment to take stock of what's brought us to this point - the criminal justice system that allowed this to happen, and the movement we've built to fight for Troy and others facing injustice and oppression at the hands of that system." Rashad Robinson, the executive director of ColorOfChange, organization that aims to strengthen the political voice of Black America.
Amnesty International, UK Director Kate Allen also condemned the execution, pointing out that the organisation will continue its fight against death penalty.
"I'm outraged and deeply saddened by this.
"The eyes of the world were on Georgia as they committed this affront to justice.
"Amnesty is against the death penalty in all circumstances but there was always far too much doubt to even think about executing Troy.
"It was a terrible day for the family of Mark Allen MacPhail back in 1989, but nothing useful has been achieved by taking away the life of another man, except creating further suffering and pain for another family.
"Tonight Georgia may well have executed an innocent man and discredited the US justice system.
"Our campaign against the death penalty will continue, both in the USA and around the world. In Troy's own words, 'The struggle with justice doesn't end with me, this struggle is for all the Troy Davises who came before me and all the ones who will come after me," Allen said.
Despite three stays of execution in 2007, 2008 and 2009 (the final stay was ordered by the Supreme Court after Davis filed for habeas corpus) and over 660,000 petition signatures for clemency, including former President Jimmy Carter, Archbishop Desmond Tutu, Pope Benedict XVI and Jesse Jackson, Jr., the state still ordered for Davis to be executed. The decision has shoked the supporters of Davis, and the collective Anonymous has even promised a series of revenge attacks in a number of statements issued via its AnonymousIRC Twitter account.
Perhaps one of the reason the Davis case has grabbed public attention throughout the world, in addition to serious doubt raised over his guilt, is the fact that it illustrates some of the most flagrant dichotomist aspect of the United States' policies and rhetoric.
While promoting respect for human rights, the end of discrimination, and the promotion of ideas based of values such as fairness and morality, the U.S. has a bad track records when it comes to human rights, with a domestic past marked by slavery and open discrimination against the black American community, so it is sad that state's sponsored executions are still taking place.